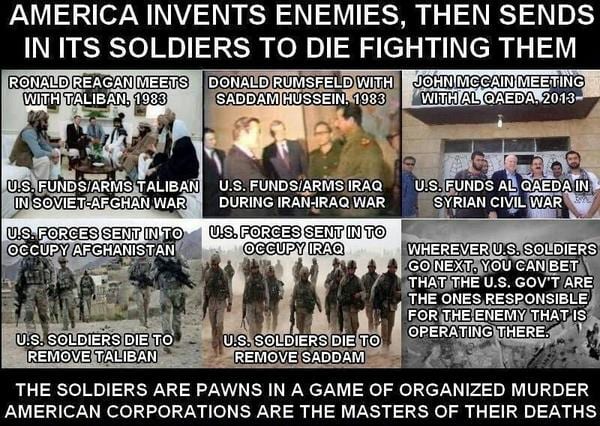 US pledges nearly $100 million to support Syrian opposition
MANAMA, Bahrain (AP) — The United States ramped up its support for Syria's opposition with a pledge of nearly $100 million in fresh aid on Saturday. Meanwhile, Saudi Arabia's top diplomat described the timing of the departure of Syrian President Bashar Assad and the withdrawal of foreign fighters as top sticking points to finding a lasting resolution to the civil war in Syria.
Deputy Secretary of State Antony Blinken announced the additional assistance at the Manama Dialogue security conference in the Gulf island nation of Bahrain, where discussion of Syria dominated the gathering of mostly Western and Arab officials. The American promise of cash, which it says brings to nearly $500 million the amount it has pledged to the opposition since 2012, came a day after the U.S. announced it was intensifying its fight against the Islamic State goup in Syria with the deployment of up to 50 special operations troops.
It also coincided with the completion of international talks in Vienna to pursue a new peace effort involving Syria's Iranian-backed government and opposition groups. The negotiations left open the thorny question of when Assad might leave power, and it was unclear whether he or disparate rebel groups fighting to topple him would sign on to any peace proposal.
A new round of talks was expected to take place within two weeks.The new U.S. funds will support local and provincial councils, civil society activists, emergency services and other needs on the ground inside Syria.
Saudi Foreign Minister Adel al-Jubeir told delegates gathered under tight security at a Bahraini luxury waterfront hotel that the timing of Assad's departure and the withdrawal of foreign fighters remain the main sticking points to finding a lasting resolution to the civil war in Syria.Full Story.
Why are we giving so much time to the Saudi's (the biggest bandits in town) or even listening to them? We should take them out; the House of Saud is the chief sponsorer of Terror after the CIA in the World.  Why are they even allowed to come close to the negotiating table? After you watch the video below you will see why; the US government shares the same stinky bed with them.  We need accountability again and those responsible for these reprehensible deeds should be punished severely.
Austrian Editor Fired for Telling Truth
biro-censoredThe Styrian editor of Austria's largest daily newspaper, Die Krone, has been fired after breaking ranks with the controlled media and admitting the truth about the rampant criminality, filth, and Third Word destruction which has accompanied the current nonwhite invasion of Europe. Christoph Biró, chief editor of Die Krone, published an editorial in his newspaper on October 25, 2015, in which he admitted that the "atmosphere [in Austria] has long since tipped."
Gone are the days when the incoming refugees were received with applause …too much happened since then.
We know of young, testosterone-driven Syrians who can engage in extremely aggressive sexual assaults, to say the least. Afghans have slashed the seats in ÖBB train compartments [Österreichische Bundesbahnen, Austrian Federal Railways]. These acts have no relation to their emergency situation. "We do not sit there," they say, because "Christians have sat there!"
In the emergency shelters, they do not use the sanitary facilities, but do their business just next to it and then call for female assistants: That means nothing to them….Hordes have stormed the supermarkets, tearing the wrappers off [items], taking what they want, and then disappearing. The police are powerless. Integration? A nice word, nothing more. Integration can at best work only in individual cases. As if on command, thousands still trample over our borders, although all forces of law and order are overrun since [last] Friday, and all the emergency quarters are occupied to overflowing. . .
At least now ALL has become clear—no matter whether right or left, or hardliner social romantic: The limits have to be made set. The humanitarian catastrophe has to be stopped, especially for Austria and its inhabitants. Biró, a liberal who earlier said he and his wife had given up their holiday to "teach refugees German" was instantly sacked from his job—even though the official statement from Die Krone said he had "voluntarily stepped down" from his position. Full story.  
Makes you wonder why the government allowed these individuals into the country, knowing that these problems would arise. No country in the Middle East would open up its doors to a flood of Europeans or Americans for that matter.
This video illustrates how the Germans who welcomed over a million immigrants were rewarded with rapes and violence.  The answer should be equally brutal; all the rapists should be castrated and then deported back. All acts of violence should be punished harshly and any chance of legal residence removed.  This is an invasion as most of these immigrants cannot contribute to German society and will be a drain on it for years to come.
Other articles of Interest: