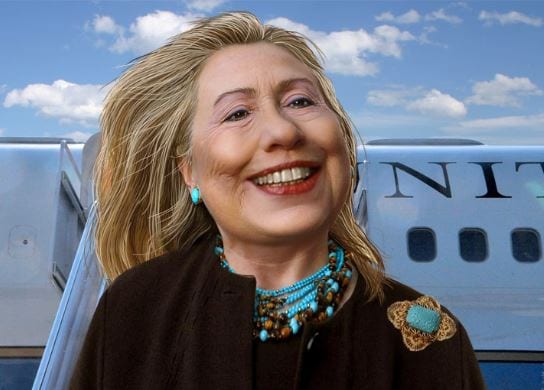 Editor: Vladimir Bajic | Tactical Investor
Random Article of the month
The Dow has experienced a new vertical takeoff after the results of the election results were announced; -fast, furious breaks outs are usually followed with substantial pullbacks.  As can be seen in the above charts the technical indicators are trading in the extremely overbought ranges and given the massive change in sentiment over the past two months caution is warranted.
The risk to reward ratio is not in favour of the average investor anymore.  The market needs to let out some steam; a 10% pullback would be quite nice and would pull it back to the point of the current break out-former resistance turned into support.
10% Drop would scare the Masses and Inject Fresh Blood into this Bull market
This would be enough to scare the living daylights out of the masses.  In this case, we would favour an even stronger correction, perhaps a test of the 200-day moving average which would put the fear of God in almost 90% of investors and thus creating a splendid buying opportunity for the astute investor. Stock Market Bull And Bear: Dow Still Not Ready To Buckle
Trump Vs Hillary
These videos provide interesting insights into the epic battle between these two individuals.  It was one of the most polarised elections of all time.
Trump Vs Hillary Via Viral tweets
Here is an interesting take on the situation.  These guys examined viral tweets during election 2016
In all, we analyzed the 3,450 most viral tweets that grabbed the most attention during the US election and were retweeted in total 26.3 million times accounting over 40% of the total tweet volume pertaining to the US election in the aforementioned period. Our analysis of the tweets highlights some of the differences between the social media strategies of both candidates, the penetration of their messages, and the potential effect of attacks on both. Full Story
Other Articles Of interest
Currency devaluation wars & officers getting shot for nothing (August 9)
Fed's War on Cash; Germany Joins negative Interest Rate Club  (August 8)
Goldman Obtains information Illegally & Fined only 36 million (August 7)
Pope Francis States Islam should not be Identified with Violence (August 5)
Media & Market Manipulators over exaggerate Brexit Effect (August 1)
Mugabe's misdeeds & Zimbabwe's Path to Hell (July 29)
America Fighting Bin Laden War Not Islamic State Terrorism War (July 29)
Zero Percent Mortgage Debuts setting next stage for Stock Market Bull  (July 27)
Long Term Stock Market Bears Always Lose   (July 27)
Negative rates will fuel the biggest Bull Market rally in History (25 May)