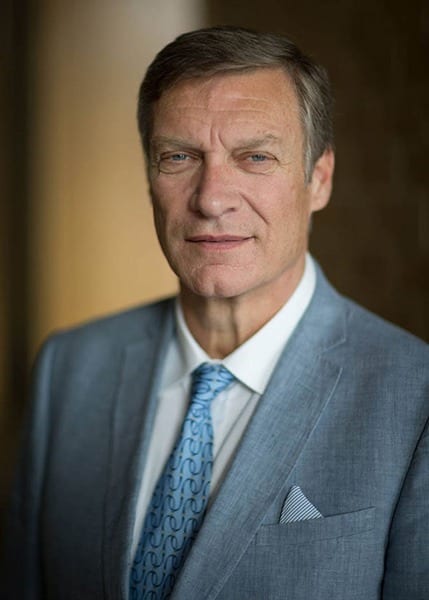 Editor: Draco Copper | Tactical Investor
As Trump heads for Europe, trade strains start to show
The global economy is starting to show signs of strain from the "America First" push of U.S President Donald Trump who will hear renewed pleas to step back from a broader trade war when he visits Europe in the coming week.
At the same time, central bankers on both sides of the Atlantic are sounding nervous about the risk of an escalation of the tensions.
Trump has vowed to stick to his promises of protection for U.S. industries against what he says is unfair competition from China, the European Union and beyond, even if many analysts say his punitive tariffs are likely to backfire on the U.S. economy.
Ripping up the play-book for global trade of recent decades, he hit metal imports with tariffs in June and has threatened to curb car imports from Europe with a 20 percent duty.
On Friday, Washington implemented tariffs of 25 percent on $34 billion of Chinese imports, part of a total $500 billion of goods from China that could be targeted for U.S. duties. Beijing swiftly retaliated in kind. Full Story
What do Trump's tariffs mean for global institutions?
In addition to the European Union and China, countries as far afield as Canada and India have also slapped tariffs on American goods in retaliation for the Trump administration's levies on imported steel and aluminium.  Washington has responded by threatening even more levies on foreign goods entering the United States. But the fight between Washington and a growing list of countries is not just about trade.
At last month's G7 summit in Canada, Trump was at odds with most of his country's closest allies. Many of the same tensions seem likely to cloud next week's NATO summit in Brussels. In all these debates, Trump talks about "winning" and what he calls "better deals".
But it often seems like his real target is the web of international institutions and alliances that have evolved in the decades since the end of World War II – often at the behest of the US itself.
So, can the global system of rules-based institutions survive Trump's efforts to undermine them?Full Story
Now on a lighter note
Other Articles of Interest
Far right parties gaining momentum worldwide (Feb 25)
Fear equates to Stock Market Buying Opportunity (Feb 25)
Great books on life and Investing: Short, sweet & simple  (Feb 25)
Observer's perspective on Religion-Short & Sweet  (Feb 24)
Why do financial services flood subscribers with unnecessary emails ( Feb 10)
Modi's party unfairly targets Bollywood Star Khan for criticising them ( Feb 10)
Brain dead expert states Millennials should prepare for Dow 50K ( Feb 10)
Worldwide IQ scores dropping but Stupidity rising rapidly ( Feb 10)
Radical Pakistani Anjem Choudary locked up in U.K for supporting ISIS ( Feb 10)
China Warns America against Allowing Taiwanese President into country ( Feb 10)
America's 21st Century Energy Story ( Feb 10)
Alt Right movement gaining momentum across Europe & America  ( Feb 9)
Observer Vs regular perspective regarding Russia's alleged hacking of US elections  (Jan 25)
2016
Trump Movement gathering momentum-Far right Party leading in Dutch Polls (Dec 20)
German Defense minister Insults Saudia Arabia-Refuses to wear Hijab  (Dec 20)
Muslim group outraged over meme posted on Allen West's FB page-Nobody cares   (Dec 20)
Wilders found Guilty of speaking out against Islam WTF Happened to freedom of speech  (Dec 20)
1400 shocking years of Islam in five minutes-Radical Muslims hate this video  (Dec 18)
Where is Islam Illegal-Growing list of nations banning Islam?  (Dec 18)
Slovakia Toughens Church Registration Rules to Bar Islam (Dec 18)
Double Crossing Merkel states she will deport 100K migrants-get rid of her (Dec 18)
Saudi Author Turki Al Hamad Our Youth Are Brainwashed- Must stop ISIS Ideology at the roots (