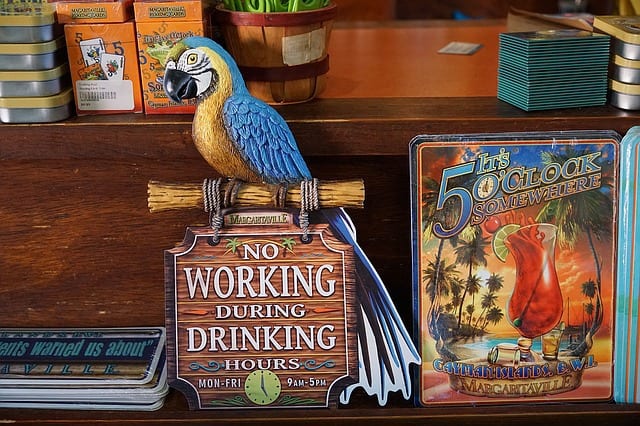 Study Reveals True Cost of Fraud, Finds Merchants Need Multilayer Fraud Prevention
Risk assessment firm LexisNexis® Risk Solutions has released their highly-anticipated 2018 True Cost of Fraud℠ Study for the Retail Sector. As expected, the annual report once again shows fraud challenges and cost pressures continue to plague retailers across the US. The study pointed out the sharp year-over-year rise in card-not-present (CNP) fraud, as well as the growth of both mobile sales and mCommerce fraud.
According to LexisNexis, the report features a "comprehensive survey of 703 risk and fraud executives in retail organizations." The annual study is considered one of the best indicators of where the payments and eCommerce industries stand regarding fraud and chargebacks. (Download the full report here).
Upward Growth in Key Indicators of Fraud
The LexisNexis Fraud Multiplier℠ is considered a central feature of each annual report. This year's calculations show an ongoing surge in the overall amount retailers lost to fraud.
Overall fraud losses are up 6% from last year. For each dollar lost to fraud, online merchants can ultimately expect to lose $2.94 in revenue due to the associated fees, chargeback costs, merchandise, lost revenue, and more.
The news is even worse for mCommerce retailers, who will lose $3.29 per dollar: a 24% increase! Chargebacks911
Protect your business with a comprehensive view into the current retail fraud environment.
The retail fraud landscape is characterized by constant, fast-moving and costly changes. Just as your business successfully conquers one fraud scheme, another more sophisticated threat becomes your next challenge.
Consumers demand fast, near-frictionless transactions across every channel which has driven the rapid expansion of digital commerce. These developments translate into new opportunities for fraudsters to manipulate identities across the digital marketplace and maximize the amount of damage they can quickly inflict on your business—often without immediate detection. Balancing consumer expectations while effectively combatting retail fraud can feel like an endless battle that drains resources and focus from your core business objectives.
The LexisNexis® Risk Solutions 2019 True Cost of FraudSM Study explores the evolution, expansion and cost of fraud to deliver insights and recommendations on how to effectively sustain your business, successfully manage fraud risks and strengthen customer trust and loyalty. Building upon 10 consecutive years of research, the 2019 study also features the most recent results for the LexisNexis® Fraud MultiplierSM which estimates the total amount of losses a merchant incurs based on the actual dollar value of a fraudulent transaction. For 2019, the LexisNexis® Fraud MultiplierSM is $3.13, a number that has increased by 6.5% since 2018's study. Lexisnexis
It's no secret that on-the-job fraud is expensive, costing American businesses an estimated $652 billion each year. The typical occupational fraud will cost a company between $10,000 and $500,000. But this represents only the money taken by the thief, not the other costs that can quickly mount.
The cost of fraud can increase rapidly, costing companies in terms of time, money, productivity, reputation and customer relationships. The prospects of recovery of the proceeds of fraud are dim, with 65% of victim companies recovering 25% or less of the stolen funds. And many recover nothing.
A theft touches many areas of the financial statements. Profits are gone and assets and liabilities are likely misstated. Cash flow is impacted as cash during a period of theft was flowing to the dishonest employee when it should have been put into operations.
That cash impact is huge and can hit many areas of the company. Commonly, companies have problems with material purchasing, payroll, and other vendor payments. Payments on loans and lines of credit are often affected when cash is depleted. If the company doesn't have money for the materials, the payroll, and the financing, the future of the business can quickly be put in jeopardy. Allbusiness
Other Stories of Interest
Forget Main Stream Media Unless You Love Losing (Sept 6)
Stock Markets & Economy rarely trend in Unison; master this pattern & profit (Sept 3)
Masses hoarding cash & ignoring the Stock Market (Aug 30)
Maestro Greenspan Thinks Rates will Rise Rapidly; dream on (Aug 30)
Crowd Psychology states Uranium Bear Market over (Aug 29)
Economic & psychological warfare Big Money's favourite Weapon (Aug 24)
What's making this stock Market bull So resilient? (Aug 22)
Violence Stupidity & religious intolerance will continue to soar (Aug 22)
Mass Media Turns Bullish: Stock Market Correction likely (Aug 19)
Crowd Control market Manipulation & Pensioners forced to Speculate (Aug 18)
China Following America's lead: Exports Bad Debt Globally (Aug 13)
Crude oil bottom likely to Propel Dow Industrials higher (Aug 12)