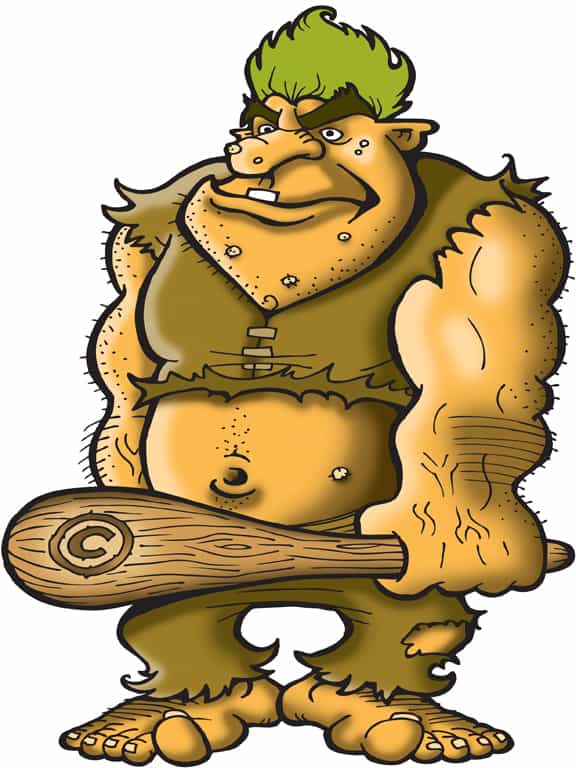 Editor: Vladimir Bajic | Tactical Investor
We discovered that our readers loved the concept of us posting excerpts to other interesting articles. In keeping with that theme, we think you will find the following article to be of interest. We cover a wide array of topics as in today's world of finance everything is interrelated.  Mass Psychology states that if you focus on only one topic it's like looking at the tree only and forgetting that it's part of the forest.
Throughout  2016, we stated we did not expect much from Gold, and we stuck to this forecast, even though many experts went out of their way to report that Gold was ready to soar to the Moon or even to the next Galaxy.  In fact, since 2011, we have continuously said that until the Trend turns positive, it would be best to play other lucrative markets, such as the general equities market, the US dollar, etc.  During this time several experts stated that Gold was ready to surge and some issued insane targets ranging from $20,000-$50,000.  Under no circumstance can we ever see Gold going to $20,000 or $50,000 and even if drank a whole bottle of scotch or any other toxic compound it would still be very hard to visualise such a target. Issuing such targets is perfect for fear mongering, and we find that tactic to be unpleasant and distasteful. Gold Market Finally ready to breakout?
Is there such a thing as internet addiction?
Can the internet be as addictive as drugs or alcohol, and should online games addicts be treated in the same way?
Ben Alexander always struggled to fit in. Teased at primary school and beaten up in senior school, he turned to the internet, where he found a whole new world of friends. Subscribing to the hugely popular online game World of Warcraft, he joined 12 million other people — including the actor Vin Diesel, the presenter Jonathan Ross and his wife Jane Goldman — in a quest reminiscent of Tolkien's Lord of the Rings.
In the game, players create avatars in whose guise they spend hours joining guilds of other players to fight battles. "There's lots of working together," says Alexander."That's what made it so attractive, because the social thing was something I always had trouble with. It was a lot easier to socialise and make… Full Story
Problematic computer use is a growing social issue which is being debated worldwide. Internet Addiction Disorder (IAD) ruins lives by causing neurological complications, psychological disturbances, and social problems. Surveys in the United States and Europe have indicated alarming prevalence rates between 1.5 and 8.2%. There are several reviews addressing the definition, classification, assessment, epidemiology, and co-morbidity of IAD, and some reviews addressing the treatment of IAD. The aim of this paper is to give a preferably brief overview of research on IAD and theoretical considerations from a practical perspective based on years of daily work with clients suffering from Internet addiction. Furthermore, with this paper we intend to bring in practical experience in the debate about the eventual inclusion of IAD in the next version of the Diagnostic and Statistical Manual of Mental Disorders (DSM).
The idea that problematic computer use meets criteria for an addiction, and therefore should be included in the next iteration of the Diagnostic and Statistical Manual of Mental Disorders (DSM), 4th ed. Text Revision was first proposed by Kimberly Young, PhD in her seminal 1996 paper. Since that time IAD has been extensively studied and is indeed, currently under consideration for inclusion in the DSM-V. Meanwhile, both China and South Korea have identified Internet addiction as a significant public health threat and both countries support education, research and treatment. Full Story
The world is beginning to see problems with an overreliance on the internet. Texting, emailing, social media, and search engines are becoming more important in the daily lives of all American citizens. And while most people can easily unplug themselves from the internet and spend quality time with friends and family members in person, some people experience tremendous anxiety when they are forced to be without their phones, computers, or tablets.
Internet addiction is not an official diagnosis, according to the American Psychiatric Association's Diagnostic and Statistical Manual of Mental Disorders (DSM-5); however, the condition shares many characteristics with other, more traditional addictions. According to researchers from the University of Iowa's College of Medicine, "Internet addiction is characterized by excessive or poorly controlled preoccupations, urges or behaviors regarding computer use and internet access that lead to impairment or distress."
Internet addiction has been described as an impulse-control disorder by behavioral health experts and functions as an escape from real life—internet addicts often use the internet as a fantasy world to connect with people online as a substitute for connecting with people face to face. Many of those with an addiction to the internet are unable to achieve these relationship connections normally. Full story
Other articles of Interest
Gold Market Finally ready to breakout? Possibly it's putting in a very interesting pattern  (Jan 30, 2017)
Stock Market Bull destined to charge higher or is it time to bail out  (Jan 13, 2017)
Feds Interest Rate stance equates to Rubbish-Economic recovery is illusory  (Dec 24)
Stock Market Bulls, Stock Market fools-Market Crash next or is this just an Illusion  (Dec 21)
Trump Effect Rally-Useless Dow Theory and Stock Market Crash  (Dec 17)
Gold fools-dollar bulls and the long-term outlook for both Markets (Dec 9)
Inflation the Silent Killer Tax that's destroying Middle-Class America (Dec 5)
Dominant Stock Market Trends under President Trump (Nov 22)
Bears State Crude Oil Destined to Crash-Utter Rubbish (Nov 18)
50 Trillion in Cash illustrates Mass Anxiety-Dow Industrials will soar not Crash  (Nov 16)
Trump's victory Does not Sink Global Markets Proving Experts are Jackasses (Nov 10)
Trump-The New Stock Market vix Factor (Nov 6)