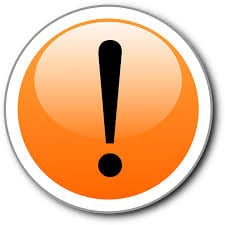 The Tactical Investor  does not give individualised market advice. We publish information regarding companies in which we believe our readers may be interested and our reports reflect our sincere opinions. However, they are not intended to be personalised recommendations to buy, hold, or sell securities. Investments in the securities markets, especially options, are speculative and involve substantial risk. Only you can determine what level of risk is appropriate for you. Prior to buying or selling an option, an investor must have a copy of Characteristics and Risks of Standardized Options. This booklet is for free from your broker or from any of the US options exchanges or you can download it from the Options Clearing Corporation (OCC) website… We encourage our readers to invest carefully. You can review public companies' filings at the SEC's EDGAR page. We also encourage you to get personal advice from your professional investment advisor before acting on information that we publish. Most of our information is derived directly from information published by the companies on which we report and/or from other sources we believe are reliable, without our independent verification. Therefore, we cannot assure you that the information is accurate or complete. We do not in any way warrant or guarantee the success of any action which you take in reliance on our statements.
LIMITATION ON LIABILITY: Tactical Investor (TI) (Market Update Service) will not be liable for consequential, incidental, punitive, special, exemplary or indirect damages resulting directly or indirectly from the use of or reliance upon any material provided by Tactical Investor. Without limitation, TI (The Ultimate market timing system) shall not be responsible or liable for any loss or damages related to, either directly or indirectly, (1) any decline in market value or loss of any investment; (2) a reader/subscriber's inability to use or any delay in accessing our website or receiving a newsletter or Market Update (3) any absence of material on the TI website; (4) Ti's failure to deliver or delay in delivering any material or (5) any kind of error in transmission of material.
The Tactical Investor (Market Update) combines mass psychology and technical analysis in a seamless manner to yield dynamic tools that can adapt to the markets.  This approach has enabled us to side steps all the major tops and to open positions at or very close to market bottoms over the past 17 years and counting. We don't try to predict the exact top as that is an exercise in futility and best reserved for fools with plenty of time on their hands and an inordinate desire of large doses of pain.