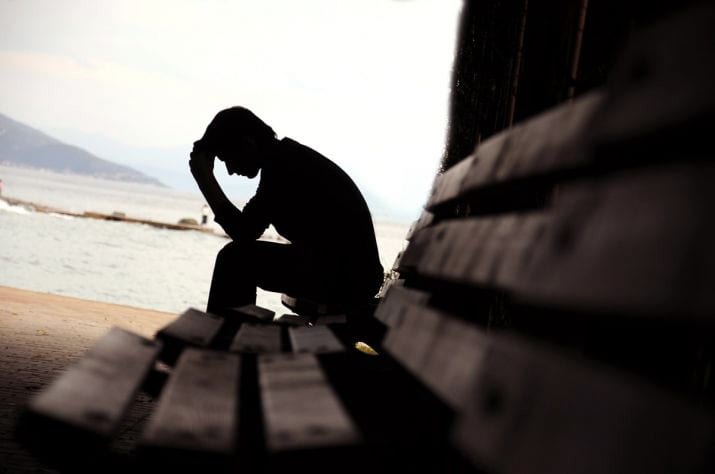 Editor: Johnathan Meyers | Tactical Investor
 Depression Risk Increase With Altitude
A new review of research, titled "Living High and Feeling Low: Altitude, Suicide, and Depression," was published in the journal Harvard Review of Psychiatry. The findings suggested when a person's residence is located in high-altitude areas, they may face an increased risk of suicide and major depressive disorder.
Brent Michael Kious from the University of Utah, along with his colleagues, analyzed 12 studies as a part of the review.
A majority of the studies, including population-based data on the relationship of altitude with suicide or depression, were conducted in the United States. It was observed the states which had the highest suicide rates were clustered in the intermountain areas of Arizona, Colorado, Idaho, Montana, Nevada, New Mexico, Utah, and Wyoming. High suicide rates were also seen in Alaska and West Virginia. In general, the correlation was stronger for suicide than for depression.
While 80 per cent of suicides in the U.S. occurred in low altitude areas, the figure can be misleading as the majority of the population settled down near sea level. When looking at suicide rates per 100,000 population, figures indicate 17.7 at high altitude, 11.9 at middle altitude, and 4.8 at low altitude. A study from 2014 also showed the percentage of adults with "serious thoughts of suicide" ranged from 3.3 per cent in Connecticut (average altitude 490 feet) to 4.9 per cent in Utah (average altitude 6,100 feet).
Suicide rates increased dramatically at altitudes between 2,000 and 3,000 feet, which the study referred to as a threshold effect. Populations living in these higher altitudes saw increased suicide rates despite having decreased rates of death from all causes. The study claims altitude may also affect other psychiatric conditions such as attention-deficit/hyperactivity disorder (ADHD) as the prevalence of ADHD was shown to decrease with altitude.  Full Story
Other Articles of Interest
Good Time To Buy IBM or Should You Wait? (Mar 15)
Is the Bitcoin Bull Market dead or just taking a breather? (Mar 8)
Is this the end for Bitcoin or is this a buying opportunity? (Jan 24)
Stock Market Insanity Trend is Gathering Momentum   (Jan 10)
Is value investing Dead   (Jan 9)
Irrational markets and Foolish Investor: perfect recipe for disaster   (Jan 5)
Stock market Crash Myths and Realities  (Jan 3)
Bull-Bear Markets & Arrogance   (Jan 1)
2017
Will The Stock Market Crash In 2018  (Dec 11)
Has US Dollar Finally Hit Bottom    (Dec 6)
BitCoin Has Done What Precious Metals Never Could  (Dec 4)
Experts Making Stock Market Crash Forecasts usually know nothing  (Nov 17)
1987 stock market crash anniversary discussions- nothing but rubbish ( Oct 24)
Dow 22K Predicted In July 2017; Next Target Dow 30k? (Oct 15)
Anxiety and Greed Index Don't Support Stock Market Crash  (Oct 14)
Fed States Inflation is not an issue?  (Oct 13)