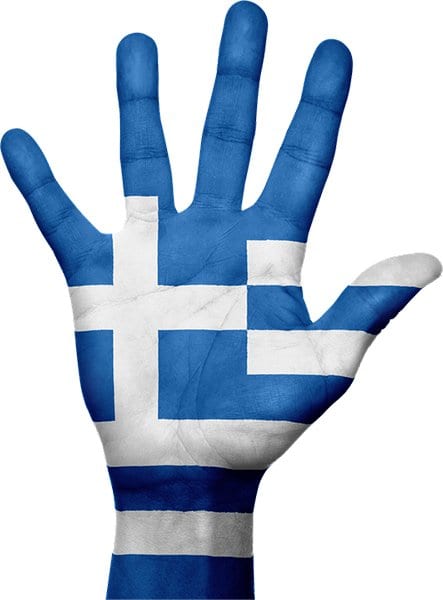 Editor: Johnathan Meyers | Tactical Investor
Greek Economy Today
Greek Economy Today: Greeks have negative savings
The collapse of the Greek economy is almost without precedent. Real household consumption has dropped by 27 per cent since the peak. During the global financial crisis, this figure "only" fell by 6 per cent before rebounding:
The combination of mass joblessness, wage cuts, and higher taxes means disposable household incomes have fallen even further. To make up the difference, Greeks have been eating into their savings. In 2006-2009, the personal savings rate averaged about 6 per cent. In 2015, the rate was -6 per cent.
The total amount of dis-saving since mid-2011 implies Greek households have eaten into €19bn worth of savings even as their living standards have cratered. For comparison, the financial accounts published by the Bank of Greece indicate €36bn in household bank deposits and cash, including deposits in non-Greek banks and foreign currency, disappeared over the same period: ft.com
Thanks to the EU Poverty is now the order of the day in Greece 
Greek Economy Today: Negative rates hit Greece
Greece sold debt offering less than 0% for the first time on Wednesday in the latest sign of how far investors will go in a hunt for returns amid a global slump in yields.
The Greek government issued €487.5 million ($535.31 million) of three-month debt at a yield of minus-0.02%. At a previous auction for bills with similar maturity on Aug. 7, the rate was 0.095%.
The move reflects a broader shift in European bond markets in recent years, with investors paying governments from Germany and Switzerland to Italy to hold their money as the European Central Bank cuts borrowing costs to bolster economic growth in the region. That also means investors are being forced to take on more risk to generate returns, with Greece long considered the final frontier.
"The general monetary-policy environment, not only in Europe but globally, helps issuers that have more debt on their balance sheet," said Andrey Kuznetsov, senior portfolio manager at Hermes Investment Management. "The weak global macro environment combined with monetary-policy easing and bigger demand for fixed income from an aging population means that to deliver the same return, investors have to take on more risk." Full Story
Greek Economy Today: Historic moment
"To put it simply, we're being paid to borrow money," Mitsotakis told his centre-right party's lawmakers.
Other European countries offer even measlier returns on their treasury bills.
Lending at a loss, however small, appears daft. But many investors see government bonds as a safe place to channel excess liquidity amid global instability and stock market turmoil; the negative yield means they are willing to pay a fee for that safety.
On Tuesday, Greece raised 1.5 billion euros ($1.65 billion) by reopening a bond issue that was Greece's first of benchmark 10-year bonds since 2010. The sale carried a yield of 1.5%, substantially lower than the 3.9% yield for the main issue in March. 
Full Story
Greeks still digging into savings
"Greece is in a macroeconomic balance," the bulletin notes, adding that "we do not save much and we invest even less." Households, in particular, which also include freelance professionals, had a negative savings rate of 8.3 billion euros in 2017 alone, according to data highlighted by SEV.
Not only have Greek households been unable to make any new savings, but they drew 13.7 billion euros from their previous savings or from borrowing to invest 5.4 billion in investments (in properties etc) and pour the other 8.3 billion into consumption, thereby spending far more than what their disposable income allowed for.
Furthermore, the few investments made, adding up to 20.6 billion euros last year, were entirely funded by domestic resources, and revert to a negative figure when amortization is taken into account. "This means that the level of gross domestic savings and investments is insufficient," the industrialists' group argue. Full Story
Other Articles of Interest
the Level Of Investments In A Markets Indicates
How to win the stock market game
Next stock market crash predictions
Technica analysis of Stock Trends; Why both Technical Analysis & Fundamentals fail