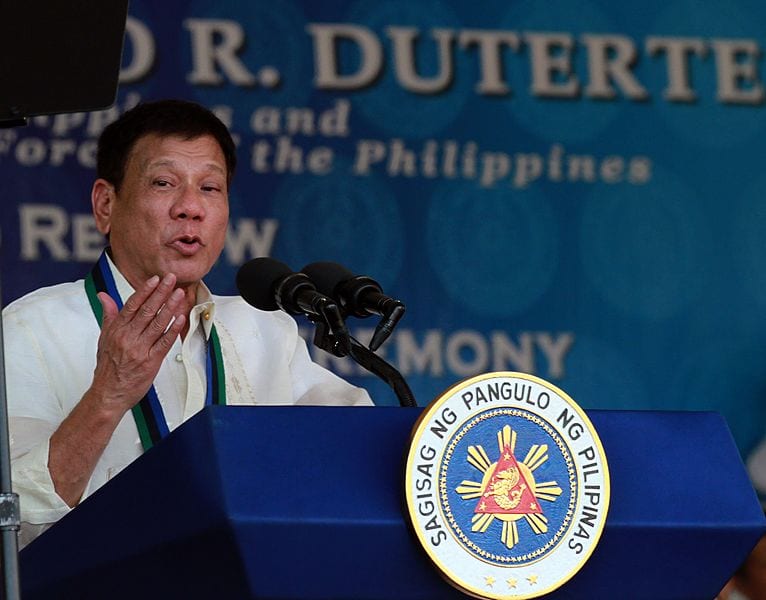 Firebrand Philippine leader Rodrigo Duterte told US President Barack Obama to "go to hell" Tuesday, as he threatened to end his nation's decades-old alliance with the United States in favour of China and Russia.
"I have lost my respect for America," Duterte said as he complained at length in two speeches about calls by the United States, the United Nations and the European Union to respect human rights.
"Mr Obama, you can go to hell."
Duterte also branded Americans "hypocrites" and warned there may come a time when he would completely break the two nations' alliance, which includes a mutual defence pact. "Eventually I might in my term, break up with America. I would rather go to Russia or to China. Even if we do not agree with their ideology, they have respect for the people. Respect is important," he said. Full Story
What we stated when no one was talking about the US losing its top dog status is coming to pass with deadly precision, and it is coming to pass incredibly fast.  Putin set the path for the rest of the world; it was a strategic blunder to attack Russia which could have been a key ally as they have many of the same beliefs as Americans. The nail on the Coffin was the US blackmailing Europe into imposing sanctions on Russia.  Watch in shock as Europe slowly turns towards Russia and abandons the U.S. No new president no matter how loudly he or she talks can turn back the hands of time.  A very long term trend change has taken place, and once such a trend change occurs, it is impossible to contain.
Other Stories of Interest
Major network anchor targeted by left (Oct 3)
Legal Pot in Massachusetts-Voters on the Edge (Oct 3)
Trump Slams Hillary-You've Been Fighting ISIS Your Entire Adult Life (Sept 28)
Trump Needs to Bring Grenades to Next Debate (Sept 28)
Donald Trump won the first debate CNBC & Time magazine online polls say (Sept 28)
Soros instigating pre-election surge at border (Sept 28)
Why Is the NYT Ignoring One of the Biggest Political Realities in America (Sept 28)
F-35 Bursts Into Flames On The Runway-Pure unadulterated Crap (Sept 27)
Hillary Clinton is better on policy-That's foreign to me-maybe you can name one (Sept 26)