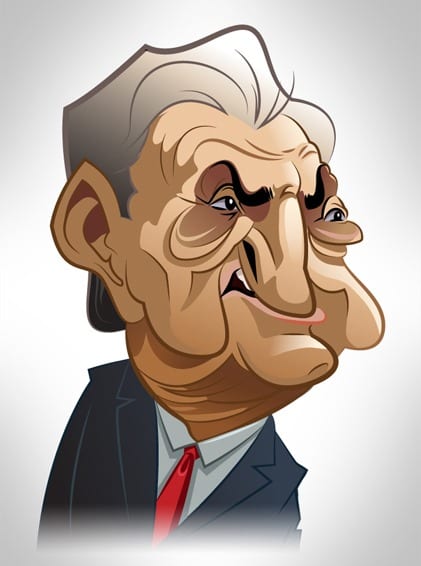 Once again, we can see that Soros's funded leftist media and agents were actively trying to promote a war with Russia. However, once again they failed, because Putin is simply too smart for idiotic Obama and the over confident and vile Soros.  The information below will clearly outline how the Panama scandal was nothing but a hit job that went awfully wrong
"The American government is pursuing a policy of destabilisation all over the world, and this [leak] also serves this purpose of destabilisation. They are causing a lot of people all over the world and also a lot of money to find its way into the [new] tax havens in America. The US is preparing for a super big financial crisis, and they want all that money in their vaults and not in the vaults of other countries," German journalist and author Ernst Wolff told RT.
"We have innuendo, we have a complete lack of standards on the part of the western media, and the major mistake made by the leaker was to give these documents to the corporate media," former CIA officer Ray McGovern told RT. "This would be humorous if it weren't so serious," he added.
"The degree of Putinophobia has reached a point where to speak well about Russia, or about some of its actions and successes, is impossible. One needs to speak [about Russia] in negative terms, the more the better, and when there's nothing to say, you need to make things up," Kremlin spokesman Dmitry Peskov has said, commenting on anti-Russian sentiment triggered by the publications.
Tweets from WikiLeaks indicate that the US government was pushing for the release of these papers.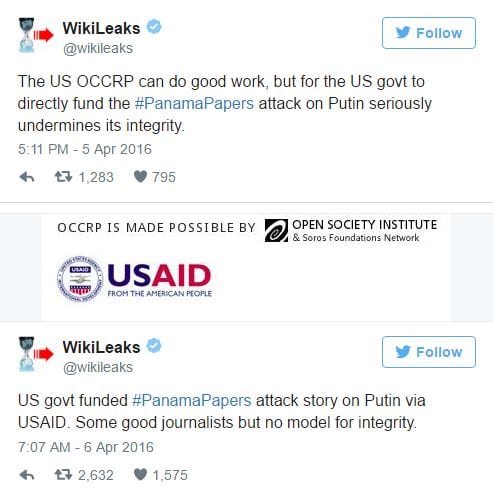 The following two videos shed even more light on this sinister plot that was thwarted
https://youtu.be/yYXtbISIINU
The reason we cover a wide swath of topics that on first glance might not appear to be related to the financial markets
The short and straightforward answer is that all these fields are connected; we do not have free market forces anymore. Everything is manipulated; from the food, you eat to data you are provided.  If you are aware of this, you can plan accordingly. Identifying the problem is over 80% of the solution, and this is why most people do not know what to do because they do not understand the problem. Now you know why we are the only financial website that covers such a wide array of topics that on the surface appear to be unrelated but are in fact, deeply interwoven.  Mass psychology is a very powerful tool, and if employed correctly can help you spot the abnormal levels of manipulation, the masses are subjected to. It would be a good idea to familiarise yourself with the concept of " Plato's allegory of the cave."
If you seek freedom, the 1st task is to attain financial freedom so that you can break free the clutches of the top players who strive to enslave you. They want you to run in a circle like a hamster that runs on a spinning wheel; the hamster thinks the faster it runs the further it will go, but sadly it is going nowhere.
We teach how to use Mass psychology to your advantage, how to view disasters as opportunities and how not to let the media manipulate you and direct you towards actions that could be detrimental to your overall well-being.  Visit the investing for dummies section of our website; it contains a plethora of free resources and covers the most important aspects of mass psychology.
Secondly, subscribe to our free newsletter to keep abreast of the latest developments. Change begins now and not tomorrow, for tomorrow never comes. Understand that nothing will change if you do not alter your perspective and change your mindset. If you cling to the mass mentality, the top players will continue to fleece you; the choice is yours; resist and break free or sit down and do nothing.
Other stories of interest
CNBC Tears Down Elon Musk's Snarky Response To A Coal CEO (Oct 21)
Freedom & Independence-almost extinct & forgotten concepts  (Sept 23)
Observer or Participator determines your outcome (Sept 23)
Classic Article Clipping Coinage; prelude to Fiat & Central Bank Abuse (Sept 21)
Gold 25K plus-experts making those predictions will be dead before Gold hits those targets (Sept 20)
Mass Media Busted; Britain faring better After Brexit (Sept 5)
Listening to Main Stream Media guarantees Stock Market Losses  (Sept 3)
Psychological & Economic Deception Wall Street's Weapon of Choice (Sept 1)
Brexit Success: Manufacturing Activity Surges to 25 years high (Sept 1)
China's new 2.8 Billion Chip Maker will shake up Global Semiconductor Industry (Aug 30)
Stupid Hedge Funds Panic & Dump Apple & Netflix; buy baby buy  (Aug 30)
Foolish Deutsche Bank states stock market crash needed to fix Economy (Aug 30)
You should love most hated Stock Market Bull In History (Aug 29)
Dirty politics, Fraud & Wall Street one big Happy family (August 24)