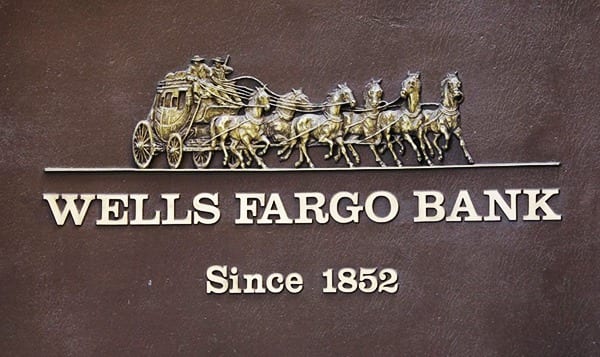 Editor: Draco Cooper | Tactical Investor
Before we get to the article at hand many might ask why we cover political and health issues when our main focus in the stock markets and the financial arena.  The short and simple answer is that all these fields are connected; we don't have free market forces anymore. Everything is manipulated; from the food, you eat to data you are provided.
 If you are aware of this you can plan accordingly. Identifying the problem is over 80% of the solution and this is why most people don't know what to do because they don't really understand the problem. Now you know why we are the only financial website that covers such a wide array of topics that on the surface appear to be unrelated but are in fact, deeply interwoven.  Mass psychology is a very powerful tool and if employed correctly can help you spot the grotesque levels of manipulation the masses are subjected to. We strongly suggest that you view or read or view Plato's allegory of the cave.  You might also find the following article to be of interest:
It appears that the many officers in the FBI wanted to take this investigation further, but that point is moot now. James Comey perhaps in a bid to save his rear given that that Wikileaks continues to release damaging emails decided it was time to come out and tell the truth.
650,000 emails  were found on a laptop believed to belong to Huma Abedin. Preliminary analysis indicates that many if not all those messages could have originated  from Clinton's illegally set up private servers.  This could be the nail in the coffin for Hillary Clinton. What's strikes us as simply astounding is the complete disregard this woman has for the law?Take a look at her facial features when she addresses anyone;  you can see that she does not care at all. Internal FBI Uproar over Hillary Clinton's email probe
The new CEO of Wells Fargo, Tim Sloan, urged President-elect Donald Trump to consider making regulatory changes at an industry conference Tuesday morning.
Wells Fargo got slapped with a $185 million fine from the Consumer Financial Protection Bureau (CFPB) in September for issuing 565,000 lines of credit and opening 1.5 million bank accounts for customers without their consent. Bank employees even went so far as to fake email addresses for their customers to sign them up for banking services in order to pad numbers. Some 14,000 of those credit accounts accrued over $400,000 in fees. (RELATED: CFPB Slapped Wells Fargo With $185 Million Dollar Fine)
Wells Fargo management responded by firing 5,300 employees who they blamed for the scandal, but these surface changes were not enough for customers or lawmakers.
Former Wells Fargo CEO John Stumpf faced a congressional investigation and a grilling from Senate leadership. Following the hearings, the board ordered Stumpf to cough up $41 million in assets and earnings he accrued from his decades-long tenure at the bank. The board also cut some mid-level management.
Still unsatisfied, Stumpf announced Oct. 12 he was stepping down as chairman and CEO.
Trump should focus on "one or two" specific regulatory changes, Sloan (Stumpf's replacement) told those present at the conference Tuesday. Sloan also expressed concern with the Federal Reserve's review of how much money a bank can give to shareholders via dividend payments. His fears may be fueled by the fact that the bank is still under federal investigation. Full Story
Wall Street analysts weren't all that shocked on Thursday to learn Wells Fargo's embattled CEO, Tim Sloan, was leaving his post.
"We are not surprised by Thursday's announcement as ongoing Congressional opprobrium and heightened regulatory scrutiny had made Sloan's position at the company increasingly tenuous, in our view," RBC Capital Markets analysts wrote in a note to clients on Thursday.
They believed a change in leadership was a likely due to the bank's ongoing regulatory scrutiny – and its Federal Reserve-ordered limit on growth – stemming from its fake accounts scandal that erupted in 2016.
The 31-year Wells Fargo veteran, Sloan, was chosen in the scandal's wake that year to lead the bank after then CEO John Stumpf, himself a three-decade Wells Fargo employee, announced his own retirement.
A little over two years later, Wall Street analysts are wary of what's to come as Wells Fargo searches for an external candidate. Some said Sloan's stepping aside means the bank can now better handle a variety of regulatory issues, while others were concerned about a fresh element of uncertainty.
"In a way, his reign was doomed to start given he was an internal candidate tasked with upending WFC business practices and culture," Piper Jaffray analysts led by Kevin Barker wrote in a note to clients on Thursday.
Earlier this month, Sloan testified before the House Committee on Financial Services about the bank's response to a string of scandals. Full Story
Other Stories of Interest
Trump Movement gathering momentum-Far right Party leading in Dutch Polls (Dec 20)
German Defense minister Insults Saudia Arabia-Refuses to wear Hijab  (Dec 20)
Muslim group outraged over meme posted on Allen West's FB page-Nobody cares   (Dec 20)
Wilders found Guilty of speaking out against Islam WTF Happened to freedom of speech  (Dec 20)
1400 shocking years of Islam in five minutes-Radical Muslims hate this video  (Dec 18)
Where is Islam Illegal-Growing list of nations banning Islam?  (Dec 18)
Slovakia Toughens Church Registration Rules to Bar Islam (Dec 18)
Double Crossing Merkel states she will deport 100K migrants-get rid of her (Dec 18)
Saudi Author Turki Al Hamad Our Youth Are Brainwashed- Must stop ISIS Ideology at the roots (Dec 18)
High-income individuals will embrace Robot Sex states Expert (Dec 17)
Sextortion- hackers new game plan to fleece silly men using hot women as bait (Dec 17)
Two Stocks Set to Soar in 2017-Trump Administration (Dec 10)
Mainstream Media Totally Corrupt-evidence is overwhelming  (Nov 19)
The Myth Of The Jewish Genome as Biblical as Dracula (Nov 19)
Dollar Destruction-Liberal Agenda & Marxifcation of America (Nov 19)
Alternative Opinions-Information Mainstream media dares not discuss (Nov 18)