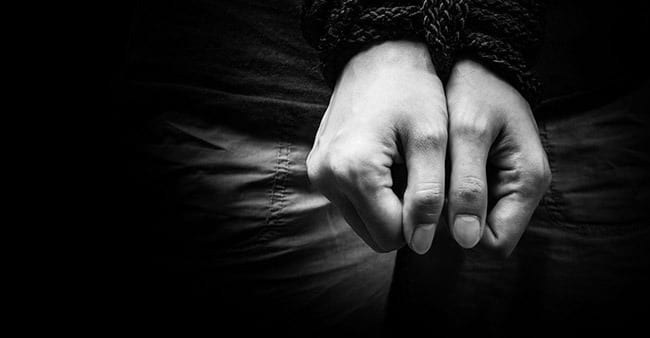 Editor: Philip Ragner | Tactical Investor
We cover multiple arrays of topics for one simple reason. The world is interconnected, and it is not only financial factors that drive the markets. Geopolitics is another major driving force behind the markets. Crowd Psychology dictates that if you focus on the tree, you will forget that the tree is part of a forest and in doing so you will miss the bigger picture. For example, George Soros is behind the surge in fake stories, the massive Anti-Trump riots and the funding of plethora of revolutions that seek to change the existing regime.  Having the ability to cross analyse multiple factors with an open mind provides you with a much clearer picture of what to expect from the financial markets. On that note, we think you might find the following story of interest:
Despite the heavy beating Bitcoin has taken, the sentiment has not turned bearish, and there are still have too many articles being published on a weekly basis claiming that Bitcoin is going to surge to 100K and beyond.Do these experts ever bother to look at the charts before issuing such targets or do they do so after ingesting some toxic substance? We will never know the answer to that question, but what we do know is that in most cases they have no idea of how high or low the market is going to go.  Is the Bitcoin Bull Market dead or just taking a breather?
The federal government has dedicated much attention to address human trafficking since President Bill Clinton signed an anti-human trafficking bill in 2000, yet 18 years later, it continues to affect millions of people worldwide.
The key to improving the fight against human trafficking efforts involves lawmakers, nongovernmental organizations, and human rights advocates, experts said at The Heritage Foundation Thursday.
Human trafficking is the act of recruiting, harboring, transporting, providing, or obtaining a person for compelled labor or commercial sex acts through the use of force, fraud, or coercion, according to the U.S. Department of State.
The Trafficking Victims Protection Act was intended to combat human trafficking, an issue that is "one of the least understood phenomenons" and yields $150 billion for human traffickers every year, according to Heritage's Olivia Enos, a policy analyst in the Asian Studies Center who specializes in human rights and transnational criminal issues.
The law also created a three-level system to rank countries based on their level of commitment to ending human trafficking.
Additionally, it punishes countries based on their level by imposing sanctions and withdrawing possible funding.
Where countries are placed on the list can be political, said Georgetown scholar Mark Lagon, who is an expert in human trafficking and migration.
Lagon said Malaysia and Cuba received "very questionable" rankings during the Obama administration, a better ranking than they deserved, according to Lagon. Full Story
An international parliamentary assembly of leading lawmakers from 57 countries today adopted a comprehensive resolution, sponsored by Rep. Chris Smith (R-NJ), to create trafficking-free communities.
Along with 14 other members of the U.S. Congress and more than 300 lawmakers from countries in Europe and North America, Smith, who authored America's landmark law (the Trafficking Victims Protection Act of 2000) to combat sex and labor trafficking, is attending the Organization for Security and Cooperation in Europe Parliamentary Assembly (OSCEPA) Annual Session.
"A whole of community approach entails multi-sectoral efforts, including simultaneous action by schools, police, non-governmental organizations, law enforcement, shelter services, businesses, houses of worship, and media," said Smith. "When representatives of various government and civil society groups and professions come together, for example on a Task Force that meets regularly, and for a strategy that is integrated, victims win and traffickers lose." Full Story
Other Stories of Interest
Is the Bitcoin Bull Market dead or just taking a breather? (Mar 8)
Is this the end for Bitcoin or is this a buying opportunity? (Jan 24)
Stock Market Insanity Trend is Gathering Momentum   (Jan 10)
Is value investing Dead   (Jan 9)
Irrational markets and Foolish Investor: perfect recipe for disaster   (Jan 5)
Stock market Crash Myths and Realities  (Jan 3)
Bull-Bear Markets & Arrogance   (Jan 1)
2017
Will The Stock Market Crash In 2018  (Dec 11)
Has US Dollar Finally Hit Bottom    (Dec 6)
BitCoin Has Done What Precious Metals Never Could  (Dec 4)
Experts Making Stock Market Crash Forecasts usually know nothing  (Nov 17)
1987 stock market crash anniversary discussions- nothing but rubbish ( Oct 24)