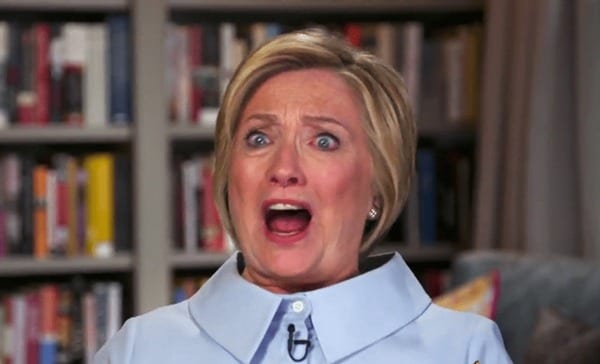 Editor: Johnathan Meyers | Tactical Investor
One of the main reasons we cover such a broad range of topics is because the masses are being systematically brainwashed to see what they are being directed to see. You can only solve the problem if you understand the problem; if you do not, you will either never solve it or continue trending on the path of stupidity forever. To become a good investor, you need to see the full picture and not the snippets that the mass media conveniently and almost gleefully is willing to provide.  Mass psychology states that it is imperative to acknowledge the forest while looking at the tree. In other words, emotions drive the markets, and you need to focus on what emotions Mass Media is trying to stir up to spot the next significant trend. With that in mind, we think you might find the following article to of interest:
Many stocks are trending upwards while key technical indicators move from the overbought to the oversold ranges. If this took place on the daily charts it could be ignored, but, these developments are taking place in the slow-moving monthly charts, and it suggests that a new trend might be about to take hold. Then you have stocks that trend endlessly in the overbought ranges with no sign of letting up, but the stock continues to trend higher and higher. If this trend takes hold, then a plethora of technical analysts will face the ultimate challenge: "Adapt or die". Stock market Insanity Trend is Gathering Momentum
In a new Gallup poll released on Tuesday, the favorability rating of former 2016 Democratic presidential nominee Hillary Clinton hit its lowest point since Gallup began tracking it over 25 years ago.
The former secretary of state is now tied with her former opponent, President Donald Trump, whose job performance rating also sat at 36% on Tuesday, according to another recurring Gallop survey.
While Clinton started out with a favorability rating of 38% in 1992, her star quickly rose during her tenure as first lady to former President Bill Clinton, and her rating reached an all-time high in 1999 at 67%. After a slight dip during her time as a US senator from New York in the 2000s and during her first candidacy for the presidency in 2008, she again enjoyed high ratings during her tenure as secretary of state for former President Barack Obama. Read more
Hillary Clinton's reputation among Americans has hit rock bottom, according to a new survey.
A Washington Post–ABC News poll released Wednesday shows that 56% of Americans view Clinton unfavorably, while 41% have a favorable impression of the Democrat—the worst she's been viewed in her time in public life.
Clinton's previous low was in July when her favorable rating was 42%, according to the Post, while her previous unfavorable high was 55% in June. Read more
(CNN)You would think that with President Donald Trump's approval ratings at historic lows for a first-year president, the candidate he beat in the 2016 election might see a similar improvement in their popularity numbers — a sort-of buyer's remorse bump.
That has not been the case with Hillary Clinton. In fact, the opposite has been true.
Hillary Clinton's approval dipped to 36% in a December Gallup poll, the lowest mark ever measured for the former senator and first lady in the survey. Her unfavorable ratings — at 61% — also marked a new high (or low) for Clinton.
Clinton's previous low point in Gallup data, for example, was in late August/early September 2016 — as that presidential campaign was in full roar. Typically, when Clinton is either out of office or not running for anything, her numbers are significantly better. For the four years that Clinton served as Secretary of State, her approval rating often topped 60%.
Clinton, herself, has acknowledged this fact.
So, what explains the fact that Clinton's numbers haven't improved since the end of the 2016 race — and, in fact, have dipped further downward?
Like with all poll findings, it's impossible to pinpoint a single reason that explains it. But, here are 4 theories that might explain Clinton's poll problems. Read more
Other Stories of Interest
Is this the end for Bitcoin or is this a buying opportunity? (Jan 24)
Stock Market Insanity Trend is Gathering Momentum   (Jan 10)
Is value investing Dead   (Jan 9)
Irrational markets and Foolish Investor: perfect recipe for disaster   (Jan 5)
Stock market Crash Myths and Realities  (Jan 3)
Bull-Bear Markets & Arrogance   (Jan 1)
2017
Will The Stock Market Crash In 2018  (Dec 11)
Has US Dollar Finally Hit Bottom    (Dec 6)
BitCoin Has Done What Precious Metals Never Could  (Dec 4)
Experts Making Stock Market Crash Forecasts usually know nothing  (Nov 17)
1987 stock market crash anniversary discussions- nothing but rubbish (Oct 24)