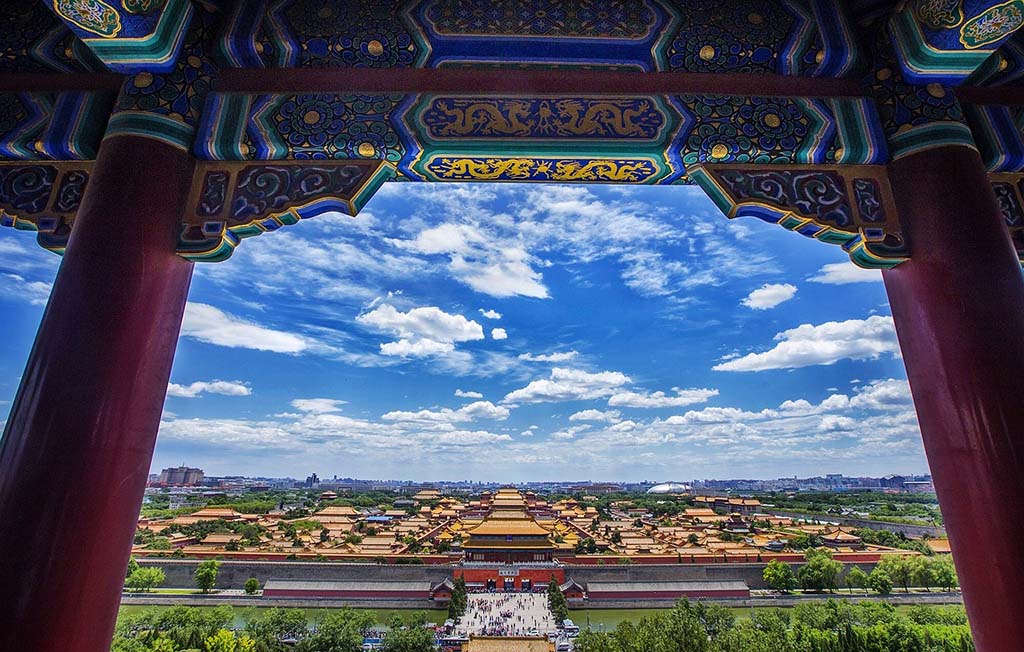 By Tom McGregor, CNTV Commentator
China has long enjoyed rapid economic growth, but its remarkable success has led to regional population imbalances. Scores of migrants from the rural west have flocked to megacities – Beijing, Shanghai and Shenzhen – while millions more have settled in China's eastern side.
Chinese cities are booming, but overcrowding and pollution have become the inevitable consequence. Beijing hopes to reverse course with its "Go West" strategy, launched in 2000, by supporting key infrastructure projects and favorable local tax rates to encourage investment.
This year, Beijing had spent over 768.7bn. ($US118.7bn.) for 12 provincial regions: Chingqing, Sichuan, Guizhou, Yunnan, Guangxi, Tibet, Shaanxi, Gansu, Ningxia, Inner Mongolia  and Qinhai in southwest and northwest regions.
30 major projects were launched to upgrade regional railways, highways, water and power to modernize isolated farming villages.
Urbanizing rural land
Chinese farmers are hard-working, but they struggle to reap the full benefits of their labors. They need more support, such as access to hi-tech agricultural equipment, better roads and cargo vehicles, along with markets nearby to sell and transport goods.
"Specific measures on the local level are required, so that the promotion of under-developed regions can be guaranteed," the Konrad-Adenauer-Stifting Website quotes Meng Cheng, vice minister of the State Council Development Research Center, as saying.
Chinese farmers' welfare can improve if they reside closer to urban areas where they can have convenient access to local capital markets, including banks. Better finance mechanisms could entice them to stay at home rather than migrating elsewhere.
Integrating logistics-transport-production hubs
Chinese and foreign-owned manufacturing firms can utilize State-sponsored incentives to shift their factories to the West. They can attain preferential tax treatment.
"Turning to this vast region and markets had been a strategic move," China Daily quotes Chinese Premier Li Keqiang as saying. "It would help China bolster demand and accelerate transformation of the economic growth pattern."
Key regional industries are agriculture, mining, energy, manufacturing and construction. The Western region should fortify its logistics networks. Cities, such as Chengdu, Xi'an, Lanzhou and Urumqi can bridge gaps to attract more factories to be located there.
Logistics-transport-production hubs in the West would create more jobs and enrich lives. Regional success means more balanced economic growth.
Addressing challenges to make nation stronger
China's west offers much potential for economic development, but it will take time for the region to catch up with the east. Fortunately, Beijing is seeking solutions.
Regional authorities are making plans to revamp the education system to revitalize rural areas and usher in a more optimistic spirit.
Better education would enhance the job skills of working adults. It's also essential to develop more extensive vocational technical training programs that add impetus to the manufacturing and construction sectors.
Meanwhile, foreign companies opening up offices in western China have to recruit talent and offer incentives to retain employees. Such additional measures can help the western region bask in the benefits of economic expansion.
Going West for Chinese Dream
Shortly after the United States was founded, the government had expanded its territories westward. At the time, the 13 states were growing in prosperity, but the founding fathers had the vision to recognize that limited land meant over-crowding in the long-term future.
Hence, Americans were encouraged to pack everything up and move west, where they could begin their lives anew.
Apparently, China's highly-developed eastern region faces challenges in regards to over-development and some Chinese should consider migrating west for more opportunities, so long as they are adventurous.
Other Articles of Interest
Oil Tankers trading higher: NAT & FRO TOP Tanker stocks (Jan 10)
Dow Jones Industrial's, Fed Rate hike & Dr Copper (Jan 06)
Russians show patriotism on nuclear bunker tours (Jan 6 2016)
Chinese firms extend Moscow's rail networks (Jan 6 2016)
Remaking Moscow lures more Chinese investment (Jan 6 2016)
Syrian war profiteers: 15 companies that benefit (Dec 31)
Despite Challenges and Sanctions: Russian oil & gas remain profitable
China overtakes U.S. Now world.s largest Economy  (Dec 20)
Americans favor coffee to stock market investing  (Dec 17)
Sexy stocks beat boring bonds: suggested strategy (Dec 10)
China & South Africa Friendship with trade benefits  (Nov 30)
The Business Model of Wall Street is Fraud (Nov 26)
Turkey, Russian tensions, good for defense industry  (Nov 26)
predictions for wild weather, end of Multiculturalism & religious wars ( Nov 14)
When will the Fed raise interest rates (Nov 11, 2015)