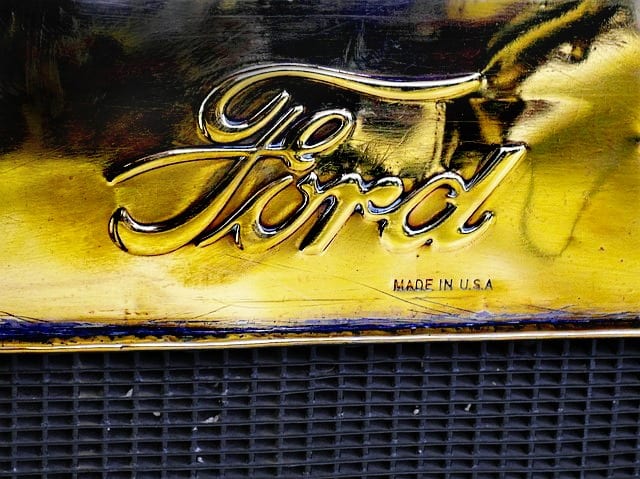 Editor: Vladimir Bajic | Tactical Investor
Ford Vindicates Trump on NAFTA
The North American Free Trade Agreement entered into force on January 1, 1994, eliminating most barriers to free trade between the United States, Canada, and Mexico. [1] Ford Motor Company was one of many companies able to benefit by optimizing its manufacturing operations without the distortion of tariffs and other customs barriers. Today the Company has three manufacturing facilities in Mexico
In the short term, as a leading U.S. corporation, Ford has a voice it can contribute to the conversation. Ford's President of the Americas, Joe Hinrichs, has suggested focusing NAFTA changes on reducing foreign exchange manipulation and streamlining safety and other vehicle standards across the three countries. [8] Ford's former CEO Mark Fields was also vocal about the negative impacts of isolationism and indicated the company was in direct communication with the Trump administration on the topic. [9]
In the medium term, Ford is adjusting its decisions on capital allocation. In 2016, Ford announced it would build a $1.6 billion plant in San Luis Potosi in Mexico to build its Ford Focus model and create 2,800 jobs. [10] That decision came under attack from then-presidential candidate Donald Trump. In 2017, the Company announced it would instead be building the Focus in China, where it could save $1 billion in investment costs. [10] The move underscored the Company's reluctance to invest additional production in Mexico amidst uncertainty and the increased interest in low-cost manufacturing options outside North America altogether. Full Story
NAFTA Update
Under the United States-Mexico-Canada Agreement, automakers will have to produce cars with 75% of parts originating from the U.S., Canada or Mexico to qualify for duty-free treatment. The requirement referred to as "rules of origin," is an increase from 62.5% under current North American Free Trade Agreement rules. In addition, 40-45% of an auto's content must be made by workers earning at least $16 per hour. Vehicles not meeting the requirements will be subject to a 2.5% duty.
"Everybody said this was a deal that could not be done," Trump said during the signing ceremony at the White House. "Too complicated, too big, couldn't be done. we got it done. And today, we are finally ending the NAFTA nightmare and signing into law the brand new U.S-Mexico-Canada Agreement.
"The USMCA is the largest, fairest, most balanced and modern trade agreement ever achieved. There's never been anything like it," Trump continued. "The USMCA is estimated to add another 1.2% to our GDP and create countless new American jobs. It will make our blue-collar boom, which is beyond anybody's expectation, even bigger, stronger and more extraordinary, delivering massive gains for the loyal citizens of our nation."  Full Story
Other articles of interest:
Gold Bugs: Use worthless Paper to buy Gold for next to free (Sept 13)
Forget Main Stream Media Unless You Love Losing (Sept 6)
Stock Markets & Economy rarely trend in Unison; master this pattern & profit (Sept 3)
Masses hoarding cash & ignoring the Stock Market (Aug 30)
Maestro Greenspan Thinks Rates will Rise Rapidly; dream on (Aug 30)
Crowd Psychology states Uranium Bear Market over (Aug 29)
Economic & psychological warfare Big Money's favourite Weapon (Aug 24)
What's making this stock Market bull So resilient? (Aug 22)
Violence Stupidity & religious intolerance will continue to soar (Aug 22)
Mass Media Turns Bullish: Stock Market Correction likely (Aug 19)
Crowd Control market Manipulation & Pensioners forced to Speculate (Aug 18)
China Following America's lead: Exports Bad Debt Globally (Aug 13)
Crude oil bottom likely to Propel Dow Industrials higher (Aug 12)
Wall Street Journal States that Russia Bombed US-Syrian Base  (Aug 9)
Why won't this cursed Stock market bull market crash (Aug 8)
Investor Anxiety; Rocket Fuel for Unloved Stock Market Bull (Aug 6)
Most Unloved Stock Market Bull Destined To Roar Higher (Aug 5)
Student Debt Crisis Overblown & Due to Stupidity  (Aug 4)