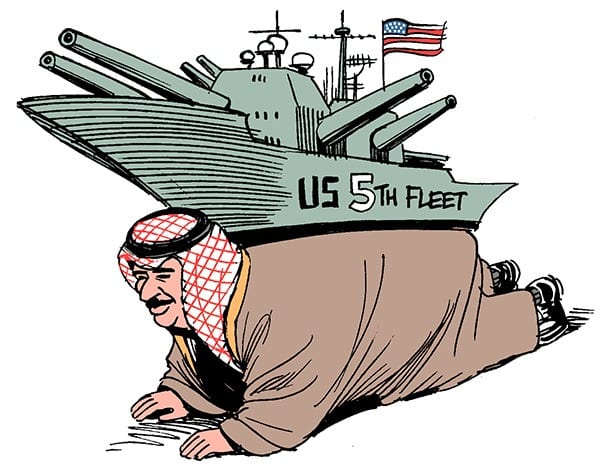 Editor: Vladimir Bajic | Tactical Investor
Yellow journalism significance
Before we get to the article at hand many might ask why we cover political and health issues when our main focus in the stock markets and the financial arena.  The short and simple answer is that all these fields are connected; we don't have free market forces anymore. Everything is manipulated; from the food you eat to data you are provided.  If you are aware of this you can plan accordingly.
Identifying the problem is over 80% of the solution and this is why most people don't know what to do because they don't really understand the problem. Now you know why we are the only financial website that covers such a wide array of topics that on the surface appear to be unrelated but are in fact, deeply interwoven.  Mass psychology is a very powerful tool and if employed correctly can help you spot the grotesque levels of manipulation the masses are subjected to. We strongly suggest that you view or read or view Plato's allegory of the cave.  You might also find the following article to be of interest:
Since the markets bottomed in 2009, one naysayer after another has penned many an obituary for this market. Alas, all those obituaries were based on fantasy and false perceptions; the bull is alive and kicking while many of those experts are either bankrupt or have bankrupted their clients several times over. We repeatedly stated over the years that the era of low interest fostered an environment that favoured speculation over hard work.
This is why so many companies have opted to boost EPS via share buyback programs. Why work, when through the magic of accounting you can create the impression of growth when there is none. All is well, and when it ends, only the workers and the masses will lose for the corporate wenches will walk away with bloated accounts. Stock Market Bulls-Stock Market fools-Market Crash next or is this just an Illusion
Yellow journalism significance and The Middle East
In the year since the United States withdrew from the nuclear agreement with Iran, that country has practised what its president, Hassan Rouhani, has described as "strategic patience." But now Iran seems to be giving up on that.
On Wednesday, Mr Rouhani announced that Iran would stop adhering to some of the deal's provisions. Iran's goal, though, is not to find a quick exit—or any exit at all—from the deal, but to signal to the European countries that also signed it that they can no longer sit by as the United States imposes sanctions and more generally piles pressure on Tehran.
The nuclear deal is, like most international agreements, far from perfect, but the rest of the parties to it—and most countries in the world—see it as critical to regional stability and international security, which is why they have tried to keep it alive in the face of the Trump administration's efforts to destroy it.
Mr Rouhani is sending Europe a clear signal: If Iran doesn't get any benefits from its participation in the agreement, neither will Europe. That's why he announced Iran will hold on to its excess enriched uranium and heavy water—both of which could potentially be used in building nuclear weapons—rather than sell them to other countries, as is required by the agreement. He is also giving the Europeans 60 days to take steps to help Iran's economy, which has been crippled by the American sanctions. Full Story
Trump forcefully summoned the Muslim world to confront "the crisis of Islamic extremism"
here Sunday on the eve of visits to Israel and the Vatican as he seeks to unite followers of disparate faiths against global terrorism.
Speaking from the birthplace of Islam, Trump implored the leaders of dozens of Muslim nations to take their destinies in hand and, together with the United States, eliminate the "wave of fanatical violence" committed in the name of religion.
"This is not a battle between different faiths, different sects or different civilizations," Trump said in the first major foreign policy address of his presidency. " And this is a battle between barbaric criminals who seek to obliterate human life, and decent people, all in the name of religion — people that want to protect life and want to protect their religion. This is a battle between good and evil."
Trump implicitly rejected the aspirational goals and call for democracy and human rights of former President Barack Obama, who also delivered a major speech to the Islamic world early in his presidency. "We are adopting a principled realism," Trump said.
" And We are not here to lecture," he said. "We are not here to tell other people how to live, what to do, who to be or how to worship. Instead, we are here to offer partnership, based on shared interests and values." Full Story
Other Articles of Interest
Trump Movement gathering momentum-Far right Party leading in Dutch Polls (Dec 20)
German Defense minister Insults Saudia Arabia-Refuses to wear Hijab  (Dec 20)
Muslim group outraged over meme posted on Allen West's FB page-Nobody cares   (Dec 20)
Wilders found Guilty of speaking out against Islam WTF Happened to freedom of speech  (Dec 20)
1400 shocking years of Islam in five minutes-Radical Muslims hate this video  (Dec 18)
Where is Islam Illegal-Growing list of nations banning Islam?  (Dec 18)
Slovakia Toughens Church Registration Rules to Bar Islam (Dec 18)
Double Crossing Merkel states she will deport 100K migrants-get rid of her (Dec 18)
Saudi Author Turki Al Hamad Our Youth Are Brainwashed- Must stop ISIS Ideology at the roots (Dec 18)
High-income individuals will embrace Robot Sex states Expert (Dec 17)
Sextortion- hackers new game plan to fleece silly men using hot women as bait (Dec 17)
Two Stocks Set to Soar in 2017-Trump Administration (Dec 10)
Mainstream Media Totally Corrupt-evidence is overwhelming  (Nov 19)
The Myth Of The Jewish Genome as Biblical as Dracula (Nov 19)
Dollar Destruction-Liberal Agenda & Marxifcation of America (Nov 19)
Alternative Opinions-Information Mainstream media dares not discuss (Nov 18)