By Tom McGregor, CNTV Commentator
China's opening up and reform in the past few decades stand as a testament to its "free market status." Beijing encourages private enterprises to invest, operate and thrive here.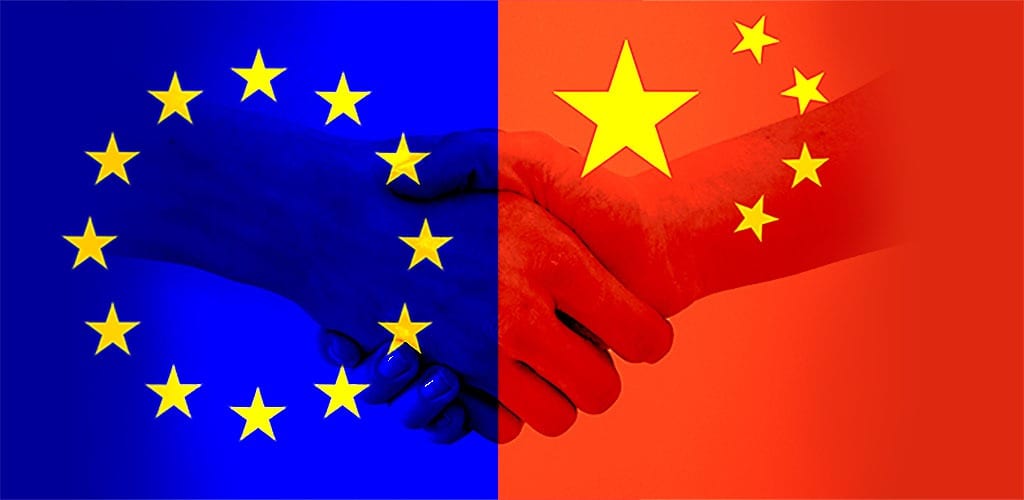 It's a powerhouse trading country too, which welcomes imports from abroad and expects foreign markets to open up to China's exports as well. The World Trade Organization (WTO) accepted China as a full-fledged member in 2001.
According to China's WTO Accession Protocol, the country will be granted "free market status" no later than December 2016, and hence other governments cannot impose anti-dumping high tariffs on Chinese imports without consequence.
In the European Union, China had faced more anti-dumping duties than any other country in the world.
Supporting mutual trust on trade
The European Commission, EU's executive arm, is scheduled to debate whether the EU should recognize a "free market" China, starting in December. Its 28-member states should have added incentive to endorse it. Chinese investment in the EU had nearly tripled with bilateral trade exceeding $US615bn. last year.
European officials, including Germany Chancellor Angela Merkel, Great Britain Chancellor George Osborne and EU Trade Chief Cecilia Malmstroem have already publicly supported Beijing's efforts, even if it entails a compromise. Others are joining in.
"China had made tremendous progress since … 30 years ago." Michael Pulch, deputy head of the Delegation of the European Commission, told Xinhua in 2009. "Transforming a planned economy into a market economy takes time."
He added, "European consumers can enjoy lower prices on goods imported from China if the EU halts its protectionist trade policy."
WTO is law of the land
Earlier, the EU had denied China's "free market status" recognition, which discloses a contradiction. Many EU member states disregard pro-market concepts, such as lower taxes. They refuse to end subsidies, while granting protectionist trade treatment for private home-grown European firms.
Additionally, the EU has penalized China for enacting true free market reforms, claiming that infuses unfair trading practices. However, China's entrance into the WTO does offer legal protections.
"It is a fundamental principle of international law to abide by treaties," BRICS Post news quotes China's Foreign Ministry spokesperson as saying. "No contradictory party can evade its legal obligation to international treaties by citing domestic law and take unfair, unjust and unreasonable discriminatory practices towards Chinese companies."
Kang added, "China is upholding WTO obligations and should at the same time enjoy the rights granted by the WTO to its members."
US holds mistaken viewpoint
Despite growing support from the EU, US President Barack Obama opposes Beijing's efforts.
The Financial Times reports, "The Obama administration … is advocating a policy of inaction, which would force China to bring a challenge in the WTO and thus put the onus on Beijing to prove that its state-heavy economic model has met all the criteria for (market economy status)."
The CATO Institute, a Washington D.C.-based think tank, disagrees. According to the Cato at Liberty newsletter, "After Dec. 2016, the US, EU or any other WTO member using 'non market methodology' against Chinese goods will be violating global trade rules."
It added, "Anti-dumping duties on China's imports harm consumers and businesses making the things we buy more expensive, while privileging inefficient, rent-seeking domestic industries."
Free market road to recovery
The EU is struggling under an economic malaise. By boosting trade ties with China, EU member states can reverse course. The EU should make the right decision to recognize China's "free market status" immediately for the benefit of the global economy.