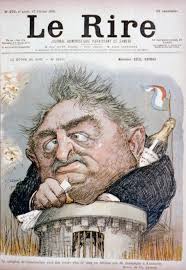 Editor: Vladimir Bajic | Tactical Investor
[color-box color="red"]
The following article makes for a compelling read and so I thought I would highlight an excerpt of this article before getting to the story at hand:
" Greed and recklessness continue to govern the markets; nothing was learned from the 2008 financial crisis. Hence, history is destined to repeat itself and this might occur a lot faster than most anticipate.  Fitch states that Subprime Auto bond delinquencies are at a 20 year  high. The number of individuals who are more than 60 days late on their auto payments surged 11.6% year over year; this brings the current delinquency rate to 5.16%.  During the financial crisis of 2008, the delinquency rate peaked off at 5.04% according to fitch.  "  Next subprime Crisis: Auto Bond delinquencies
[/color-box]
This Video Illustrates that the new chip and Pin system is highly vulnerable and because banks deem it to be full proof, so those whose accounts are compromised will have no recourse.
https://www.youtube.com/watch?v=szgwaYajKHA
Other articles of interest:
1st World Corporate America & Third World Regular America (30 May)
Negative rates will fuel the biggest Bull Market rally in History (25 May)
Millennials being squeezed out of Housing Market (20 May)
Problem is Fractional Reserve Banking-we don't need Gold standard (15 May)
BBC Global 30 Index Signals Dow industrial Index will trend higher (11 May)
Stock Market Bull not ready to buckle (4 May)
Fear mongers are parasites that profit from your fear (2 May)
Gold Bugs think & stop listening to Fear mongers  (1 May)
Fear mongers are parasites that profit from your fear   (27 April)
Plain evidence that financial experts know even less than Jackasses (26 April)