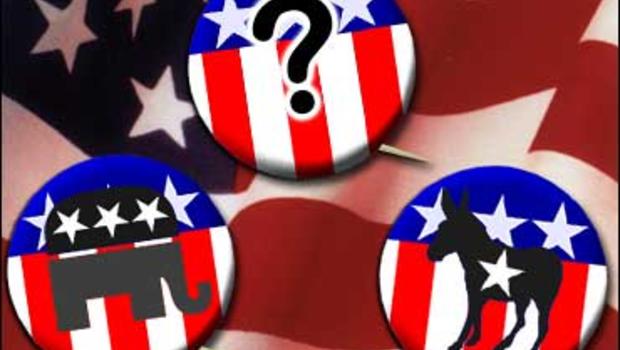 Editor: Vlad Rothstein | Tactical Investor
Wake up call: Millennials Want Third Party
A strong majority of millennials — 71 percent — say the Republican and Democratic parties do such a poor job of representing the American people that a third major party is needed, according to the results of a new NBC News/GenForward poll.
Sixty-three percent of millennials disapprove of the way President Donald Trump is handling his job as president. But millennials also hold a variety of political institutions in poor regard, and 65 percent think the country is on the wrong track overall.
These views may help explain why a large majority of young adults — across racial subgroups, genders and partisan affiliations — say a third major party is needed. The survey was conducted October 26 to November 10, among a nationally representative sample of 1,876 adults aged 18-34.
Independent millennials who do not lean toward either party and millennials who identify as Democrats or Democratic-leaners were more likely to say a third party is needed (74 per cent and 75 percent, respectively) than millennials who identify as Republicans or Republican-leaners (67 percent). Three in 10 Republicans said the parties do an adequate job, compared to a quarter of Democrats and only 22 percent of Independents. Read more
Millennials Want Third Party
So it may take liberals by surprise to hear that a recent Reuters/Ipsos mega poll of 16,000 respondents, found that the Democrats are losing ground with millennials. While millennials still prefer the Democratic party over the Republicans, that support is tanking. In just two years, it dropped sharply from 55% to 46%. Meanwhile, their support for Republicans has remained roughly stable in the past two years, falling from 28% to 27%.
Just as the Republicans have blended their socio-economic and socio-cultural agendas, linking economic anxiety and cultural backlash, Democrats should link key concerns of millennials, especially economic inequality and cultural openness. This does not mean more, mostly symbolic "identity politics", but integrating identity into a broader agenda of economic, environmental and social justice – staples of true progressive politics. Read more
The online survey of more than 16,000 registered voters ages 18 to 34 shows their support for Democrats over Republicans for Congress slipped by about 9 percentage points over the past two years, to 46 percent overall. And they increasingly say the Republican Party is a better steward of the economy.
"They're not as wedded to one party," Green said. "They're easier to convince than, say, your 50- or 60-year-olds who don't really change their minds very often."
The shift away from Democrats was more pronounced among white millennials – who accounted for two-thirds of all votes cast in that age group in 2016. Read more
Other Stories of Interest
Is this the end for Bitcoin or is this a buying opportunity? (Jan 24)
Stock Market Insanity Trend is Gathering Momentum   (Jan 10)
Is value investing Dead   (Jan 9)
Irrational markets and Foolish Investor: perfect recipe for disaster   (Jan 5)
Stock market Crash Myths and Realities  (Jan 3)
Bull-Bear Markets & Arrogance   (Jan 1)
Will The Stock Market Crash In 2018  (Dec 11)
Has US Dollar Finally Hit Bottom    (Dec 6)
BitCoin Has Done What Precious Metals Never Could  (Dec 4)
Experts Making Stock Market Crash Forecasts usually know nothing  (Nov 17)
1987 stock market crash anniversary discussions- nothing but rubbish ( Oct 24)