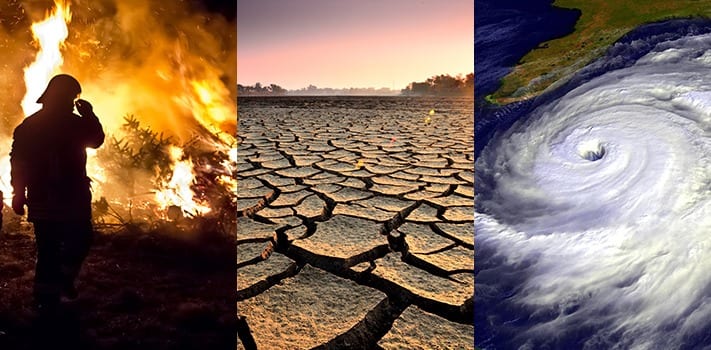 Happy Monday,
Another round of packed news, we list the 5 top stories and highlight the one we think you will
find the most interesting. Whenever there is an option, we provided videos related to the subject
for those that prefer videos over text.
Enjoy!
Germany's ruling conservatives have proposed doubling taxes on domestic flights, as part of a wider package to cut CO2 emissions.
The decision was taken by the leadership of the Christian Democrats (CDU), who form a coalition with the Christian Social Union (CSU) and the Social Democrats (SPD).
Tax of €7.38 (£6.5; $8.1) per ticket is currently levied on domestic flights.
Connecting flights that are part of long-haul journey will be exempt.
Climate change: German MPs want higher meat tax
Faster pace of climate change is 'scary'
In its policy document (in German), the CDU also says that engines not powered by fossil fuels should be free of aviation tax.
"We will invest, together with the aviation industry, to make electric-powered flight standard for short-haul flights and to create synthetic fuel to achieve climate-neutrality on medium- and long-haul flights," the document says.
Travelling by plane has never been more popular, with four billion passengers around the world flying every year.
Plant-based diet can fight climate change – UN
But aviation emissions contribute to climate change, and scientists say more needs to be done to tackle the problem.
Germany's governing coalition is expected to unveil a major climate package on 20 September.
It envisages more grants for electric car buyers, encouraging the usage of trains and raising road taxes for polluting vehicles.
However, reports say the coalition partners are still divided on how to finance the package which is believed to be costing several billions of euros per year initially. Full Story
Passports and nationality: The Brits going Dutch over Brexit
Would you sacrifice your nationality to secure the rights guaranteed to EU citizens?
There's been a rapid rise in the number of British nationals living in the Netherlands applying to become Dutch since the UK voted in a referendum to leave the European Union. Full Story
Common cold stopped by experimental approach
Scientists think they have found a way to stop the common cold and closely related viruses which can cause paralysis.
Instead of trying to attack them directly, the researchers targeted an essential protein inside our cells which the viruses need to replicate.
The approach gave "complete protection" in experiments on mice and human lung cells.
However, the US-based researchers are not ready for trials in people. Full Story
The Displaced: When 40,000 desperate Venezuelans hit a tiny island
Four million people have fled Venezuela, as the country continues to face economic and political crisis.
40,000 have gone to the small Caribbean islands of Trinidad and Tobago, just seven miles off the coast. Full Story
Other Stories Of Interest
Stock Market Crash Date: If Only The Experts Knew When (Aug 26)
Nickel Has Put In A long Term Bottom; What's Next?  (July 31)
AMD vs Intel: Who Will Dominate the Landscape going forward (June 28)
Fiat Currency: Instruments of Mass Destruction     (June 18)
The Retirement Lie The Masses Have Been Conned Into Accepting (June 15)
Stock Market Bull 2019 & Forever QE  (June 13)
Forever QE; the Program that never stops giving    (May 31)
Trending Now News Equates To Garbage; It's All Talk & No Action  (April 24)
Americans Are Scared Of Investing And The Answer Might Surprise You  (March 9)