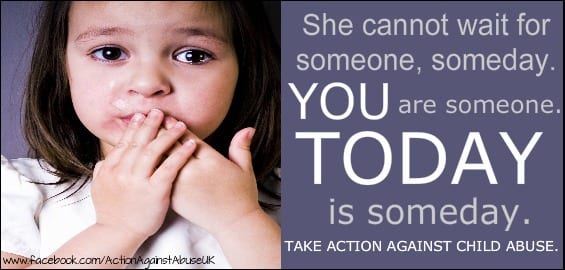 Canadian Muslim Scholar Explains Why Pedophilia in Islam Is Ok
"While evidence put forward to support the position that [Muhammad's child bride] may have been older when she married may deserve attention, there is no documented report stating that she was older."
"But, there are reports — authentic [documents] that do clearly state that she was six or seven years old when she married and nine years old when she consummated the marriage."
The scholar goes on to state that the marriage was not wrong. Full Story
Why Do some Muslims Defend Paedophilia in Islam
In what has since been dubbed the "worst ever" child abuse scandal in British history, as many as 1,000 young local girls may have been groomed for sex by a 200-strong syndicate of British-Asian men. Victims were said to have been trafficked, drugged, beaten, raped and in some cases even murdered.
While the scale of the criminal conspiracy, and the specific offences involved, predictably sickened members of the public far and wide, so too did allegations local authorities knew about the problem in the early 1990s and failed to maintain details of abusers in Asian communities for fear of being labelled racist.
"In Britain, sexual abuse of children mostly involves white men — but the UK is 90 percent white. With grooming gangs, the prevalence of Muslims is so out of proportion with their numbers in Britain, ethnicity becomes highly significant. This reality must be addressed first and foremost when dealing with this crime. Islamic backgrounds dominate the profiles of 'localized groomers', suggesting Muslim culture finds this crime far more acceptable than do other ethnicities in Britain," Peter told Sputnik. Full Story
Confessions of an ex-Muslim: Yasmine Mohammed
Yasmine is an Arab-Canadian university educator, activist, and author who has a blog called Confessions of an ExMuslim. She  is currently working on writing her memoir.
In it, she describes how, even though she was born and raised in North America, she endured the same traumas that are familiar to Muslims across the planet. As a child, she was beaten for not memorizing the Quran. As a teenager, she was forced into a marriage to a member of Al Qaeda (after he was bailed out of prison by Osama bin Laden). And as an adult, she wore a niqab, and lived in a home/prison with paper covering all the windows.
Yet, with nothing but a high school diploma and a baby in tow, she got out.
Despite the dark themes, Yasmine's message is one of hope to her fellow ex-Muslims, atheists, and freethinkers. Full Story
Texas dad sets up and then confronts daughters abuser
Brandon Moore has discovered one of his best friends has been molesting his daughter.
Moore and his wife had gone to the police, but the waiting game was eating away at this father. So he hatched an elaborate plan to catch his so-called friend in the act.
And making this case even more compelling is the fact that the entire confrontation was recorded. Full text
Muslim Cleric storms off stage after tough question
Other Articles of Interest
List Of Experts That Were Wrong On Trump's 4 Percent GDP Target  (Aug 2)
Stock Market Bull Still Healthy in 2018; follow the trend  (July 20)
What if any are the Economic Consequences of Trump's Trade War  (July 19)
Trump to Unveil $1.5 Trillion Infrastructure Plan (Feb 18)
Oil majors strike it rich on rising crude prices (Feb 12)
When Will The Bull Market End? (Feb 10)
Forget About Higher US Rates; We Are Going Negative (Feb 09)
Stock market crash or healthy correction? (Feb 06)
Should you sell or stay put in the stock market? (Feb 02)
Huge Fifth Third stock buyback sends shares soaring (Jan 13)
Emerging Markets See Lowflation (Jan 11)
Why are most Americans not investing in the Stock market? (Jan 10)