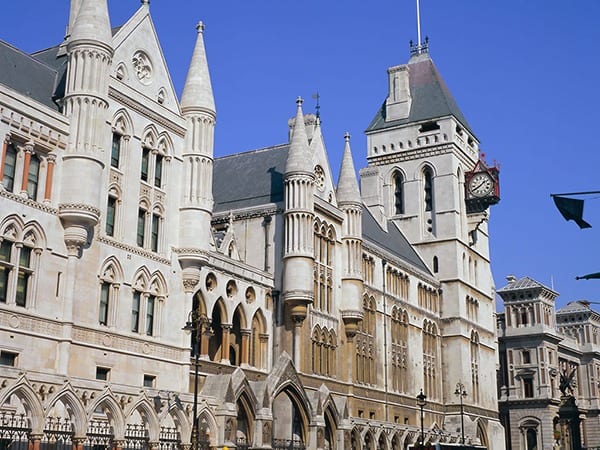 British MPs Demand Trump Dossier Inquiry
British lawmakers are demanding an inquiry into what role, if any, British security agencies played in the handling of the controversial Trump intelligence dossier prepared by a former member of the country's secret services.
Fears are mounting in London that the lurid allegations contained in the 35-page dossier about Republican U.S. President-elect Donald Trump could impact relations between Britain and the United States.
Lawmakers say the British parliament's intelligence oversight committee should launch an inquiry into whether the intelligence services and government ministers, including Prime Minister Theresa May, saw the document prepared by Christopher Steele, a former member of Britain's foreign intelligence service, MI6.
And they want to know if the government evaluated the dossier, which includes tawdry and compromising information that could have been used to discredit Trump, if accurate, before passing it on to the U.S. Federal Bureau of Investigation.
Steele, the co-owner of a London-based private intelligence firm, was retained during the U.S. presidential race by political opponents of Trump to investigate the billionaire's ties with Russia. British government officials have confirmed to VOA that the former MI6 agent spoke to British intelligence officials about his probe and sought the agency's clearance, as a matter of courtesy, before supplying the FBI with his findings and meeting with U.S. law enforcement personnel to discuss them. Full Story
Other articles of interest
Stock Market Bull destined to charge higher or is it time to bail out  (Jan 13, 2017)
Feds Interest Rate stance equates to Rubbish-Economic recovery is illusory  (Dec 24)
Stock Market Bulls, Stock Market fools-Market Crash next or is this just an Illusion  (Dec 21)
Trump Effect Rally-Useless Dow Theory and Stock Market Crash  (Dec 17)
Gold fools-dollar bulls and the long-term outlook for both Markets (Dec 9)
Inflation the Silent Killer Tax that's destroying Middle-Class America (Dec 5)
Dominant Stock Market Trends under President Trump (Nov 22)
Bears State Crude Oil Destined to Crash-Utter Rubbish (Nov 18)
50 Trillion in Cash illustrates Mass Anxiety-Dow Industrials will soar not Crash  (Nov 16)
Trump's victory Does not Sink Global Markets Proving Experts are Jackasses (Nov 10)
Trump-The New Stock Market vix Factor (Nov 6)
Crude Oil Market-Higher prices or Market Crash (Oct 28)
American's fear the Stock Market-Understanding Market Sentiment key to winning  (Oct 24)