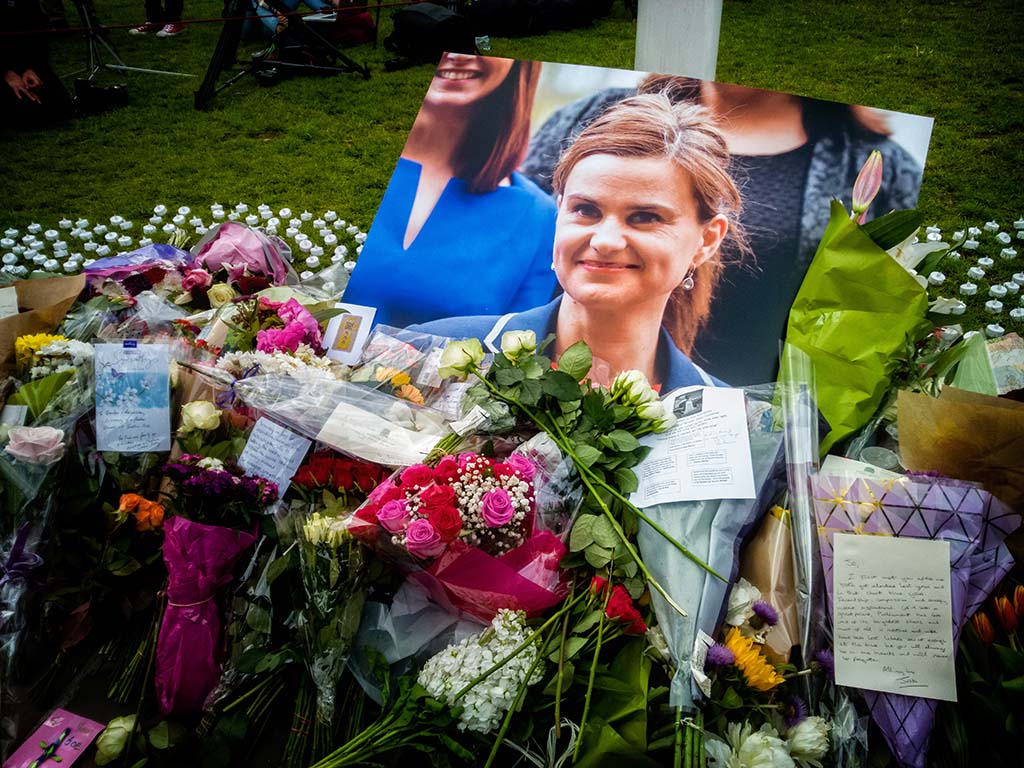 Editor: Vladimir Bajic | Tactical Investor
British lawmaker shot dead Before EU referendum –  Coincidence or ?
We thought based on your interests that you would find this article to be interesting before we got into the meat of the topic at hand.
Forever Quantitative Easing is here to stay and this means until it ends, every backbreaking correction has to be treated as a mouth-watering opportunity.
The term forever QE has just started to come into play recently, and mainstream media is most likely going to embrace this term and weaponise it in not so distant future.  However, we first addressed this phenomenon back in in 2015 and here is the link that details what was said at that time  https://bit.ly/2CILKGi
The outlook has only worsened since then; the new tax breaks corporations got will be used to purchase more shares, and the reason is simple, it pays more in the short term to boost profits by reducing share count than in investing in the company. Corporations will continue down this path until new laws are enacted and they will become more emboldened with time. Gone are the days where there was a semblance of caring for the investor; insiders are only concerned with how much they can make and they don't care if they destroy the company in the process.  Share buybacks are rising and have continued to grow since we first posted that article. Investing For Dummies: Forever QE & Stock Market Bull 2019
BIRSTALL, England (Reuters) – A British member of parliament was shot dead in the street on Thursday, causing deep shock across Britain and the suspension of campaigning for next week's referendum on the country's EU membership. Jo Cox, 41, a lawmaker for the opposition Labour Party and a vocal advocate for Britain remaining in the European Union, was attacked while preparing to meet constituents in Birstall near Leeds in northern England.
Media reports said she had been shot and stabbed. West Yorkshire regional police said a 52-year-old man was arrested by officers nearby and weapons including a firearm recovered. "We are not in a position to discuss any motive at this time," said Temporary Chief Constable Dee Collins. One witness said a man pulled an old or makeshift gun from a bag and fired twice. "I saw a lady on the floor like on the beach with her arms straight and her knees up and blood all over the face," Hichem Ben-Abdallah told reporters. "She wasn't making any noise, but clearly she was in agony."
The lawmaker's husband Brendan said: "She would have wanted two things above all else to happen now: one, that our precious children are bathed in love and two, that we all unite to fight against the hatred that killed her."
The rival referendum campaign groups said they were suspending activities for the day, with the Remain camp saying its activities would also be suspended on Friday. Full Story
Other articles of Interest
Where is Gold headed in 2016; Up, down or sideways (April 13)
Do Investors need to own Gold; The answer might surprise you (April 13)
Fiat Currency: silent but deadly weapons of Mass Destruction (April 12)
Data manipulation; The Fraudulent Economic Recovery (April 11)
US an Oligarchy, not a democracy concludes Princeton Study  (April 9)
Russian PAK-50 spectacular Arial Display Puts F-35 to Shame  (April 8)
Russia's Syrian Success A boon For weapons Sales (April 8)
Margin trading comeback could propel Chinese Markets Upwards (April 6)
British lawmaker shot dead Before EU referendum; Coincidence or ?