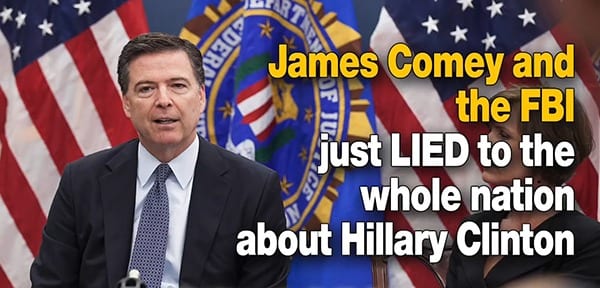 Editor: Johnathan Meyers  | Tactical Investor
Before we get to the story at hand, we would like to provide you with an excerpt of another article that we think could make for a absorbing read. Remember when it comes to investing in the stock market, it is imperative that you get a clear understanding of what is going on and not what the crooked media wants you to believe. If you let the media control the angle of observance, you will see what they want you to see. Alter the angle and the perspective changes. Don't you think it is time you took control of the angle of observance?  For example, Trump's crushing win over Hillary clearly illustrates that the media is on par with the two-bit whore; for the right price they will sell their soul.
 If you look at history going all the way back to the Tulip bubble one theme rings out loudly; the experts always claim to know exactly when the market is going to crash. Interestingly these same jackasses had no idea as to when the market would take off, but suddenly they have become experts regarding when the stock market should and must crash. Hidden in this rhetoric is a hidden theme that the masses in most cases fail to spot otherwise, these snake oil salesman would have been out of business long ago; these chaps were wrong so many times that had you listened to them you would have bankrupted yourself several times over.  Note that even a broken clock is correct twice a day, depending on whether you follow standard or military time. Hence even if they eventually get it right, you would have been blown out of the water long time ago. The scary Stock market crash that experts are overhyping
Random thoughts from the Tactical Investor
If you seek freedom, the 1st task is to attain financial freedom so that you can break free the clutches of the top players who strive to enslave you. They want you to run in a circle like a hamster that runs on a spinning wheel; the hamster thinks the faster it runs the further it will go, but sadly it is going nowhere.
Mass psychology is a very powerful tool, and if employed correctly can help you spot the abnormal levels of manipulation, the masses are subjected to. It would be a good idea to familiarise yourself with the concept of " Plato's allegory of the cave."
We demonstrate how individuals can use Mass psychology to their advantage, how to view disasters as opportunities and how not to let the media manipulate you and direct you towards actions that could be detrimental to your overall well-being.  Hop over to the investing for dummies section of our website; it contains a plethora of free resources and covers the most important aspects of mass psychology.
Consider subscribing to our free newsletter to keep abreast of the latest developments. Change begins now and not tomorrow, for tomorrow never comes. Understand that nothing will change if you do not alter your perspective and change your mindset. If you cling to the mass mentality, the top players will continue to fleece you; the choice is yours; resist and break free or sit down and do nothing.
Other Articles of interest
Fanaticism-Stock Market Crash 2017 or Continuation of Bull Market (March 15)
Could Trump's economic Policies Propel Hated Stock Market Bull Higher (Feb 27)
Stock Market Crashes-Is Panic Warranted (Feb 25)
Stock Market Crash 2017 Video -reality or All Hype (Feb 19)
Stock Market Crash 2017-reality or all Hype  (Feb 16)
Gold Market Finally ready to breakout video-Very Interesting Pattern (Feb 2)
Gold Market Finally ready to breakout? Possibly it's putting in a very interesting pattern  (Jan 30)
Will the Stock Market Bull Continue to Trend higher or crash video  (Jan 18)
Stock Market Bull destined to charge higher or is it time to bail out  (Jan 13)