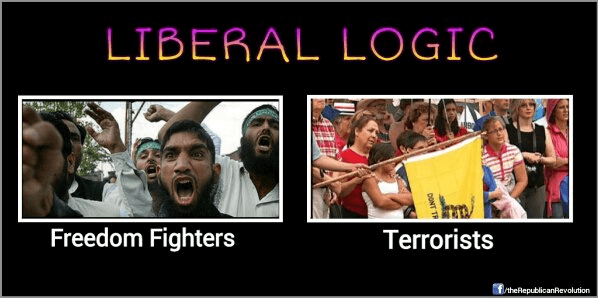 Muslim ninth grader arrested for bringing an electronics project to school
Ahmed Mohamed is a ninth-grader in Irving, Texas, who likes to tinker with electronics. On Monday, according to the Dallas Morning News, he built a simple electronic clock — a project he said took about 20 minutes — and strapped it inside a pencil case. He showed the project to his engineering teacher, who praised the design but advised him not to show it to other teachers. Later, in Ahmed's English class, the clock beeped while it was in his bag. When he showed the project to his teacher, she thought it looked like a bomb.
He insisted that the clock wasn't a bomb, but the authorities at the school weren't impressed:
The teacher kept the clock. When the principal and a police officer pulled Ahmed out of sixth period, he suspected he wouldn't get it back. They led Ahmed into a room where four other police officers waited. He said an officer he'd never seen before leaned back in his chair and remarked: "Yup. That's who I thought it was."
Ahmed felt suddenly conscious of his brown skin and his name — one of the most common in the Muslim religion. But the police kept him busy with questions.
"They were like, 'So you tried to make a bomb?'" Ahmed said.
"I told them no, I was trying to make a clock."
"He said, 'It looks like a movie bomb to me.'"
According to the Dallas Morning News, the police arrested Ahmed and led him out of school in handcuffs. His school gave him a three-day suspension, and police are still investigating the incident. Full Story
This is an example of an innocent casualty we spoke of recently.  The clash of the civilisations is underway. You will be shocked at how things are going to spiral out of control, especially in Europe.  Sadly, this was all planned and everything is going according to plan.  The masses cannot see this; they react blindly with fear or anger. Both emotions are useless and dangerous. The current immigrant crisis in Europe would not have occurred if Europe had the balls to stand up to the U.S. and refused to support them in their bid to oust Assad. Do we support Assad?  That is an irrelevant question but to satisfy your curiosity, we do not think he is a great guy, but he is the right guy for the job. Just like Saddam and Gadafi were the right guys to rule Iraq and Libya.  The more important question is who gave the U.S. government the right to determine which government is legit or not. It's not like our government is standing on high ground.  In fact, at best, it is standing on a heap of cow dung.
White House 'monitoring' reports Russian military is in Syria
With reports that Russia may have deployed military personnel and aircraft to Syria, the White House is monitoring suggestions that Russia has targeted Islamic State groupWith reports that Russia may have deployed military personnel and aircraft to Syria, the White House is monitoring suggestions that Russia has targeted Islamic State group (AFP Photo/Kirill Kudryavtsev)
Washington (AFP) – The White House on Thursday said it was closely monitoring reports that Russia is carrying out military operations in Syria, warning such actions, if confirmed, would be "destabilizing and counter-productive."
"We are aware of reports that Russia may have deployed military personnel and aircraft to Syria, and we are monitoring those reports quite closely," said spokesman Josh Earnest."Any military support to the Assad regime for any purpose, whether it's in the form of military personnel, aircraft supplies, weapons, or funding, is both destabilizing and counterproductive."
The comments come after images appeared on a social media account linked to Syrian fighters purporting to show Russian aircraft and drones near Idlib province. Unconfirmed reports suggested the aircraft may have included a Russian Sukhoi 34 advanced strike fighter, which Syria is not thought to own.A US official confirmed that "Russia has asked for clearances for military flight to Syria," but added "we don't know what their goals are."
Evidence has been inconclusive so far as to what this activity is.""full story
 This is a typical example of Pot calling the kettle black.  This should not be called News; rubbish would be a more apt name.  As for evidence being inconclusive so far; have no fear it will become very conclusive soon.  There will be so much evidence that there will be only one conclusion to draw; the Russians are there to stay
Other related stories of Interest: