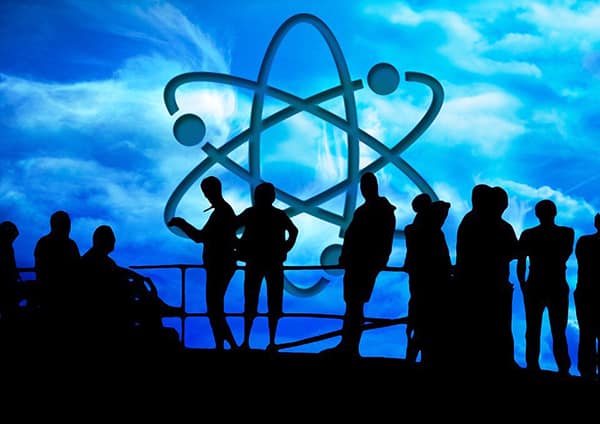 Editor: Vladimir Bajic | Tactical Investor
We discovered that our readers loved the concept of us posting excerpts to other interesting articles. In keeping with that theme, we think you will find the following article to be of interest. We cover a wide array of topics as in today's world of finance everything is interrelated.  Mass Psychology states that if you focus on only one topic it's like looking at the tree only and forgetting that it's part of the forest.
All across Europe, we expect the Alt-right movement to gain traction and unfortunately, some good people will get caught in the flack.  We have been stating this for a long time and the excerpt from one of our Market Updates (paid subscription) illustrates this point.
This trend is gaining momentum at a dangerous pace.The Alt right movement as the Media refers to them are gaining so much momentum that it has scared even Granny Merkel into action. In an unprecedented move, she has started to take an anti-immigration stance, stating that up to 100,000 immigrants could now face deportation.  Alt Right movement gaining momentum across Europe & America
Other stories Of interest
Gold Market Finally ready to breakout? Possibly it's putting in a very interesting pattern  (Jan 30, 2017)
Stock Market Bull destined to charge higher or is it time to bail out  (Jan 13, 2017)
Feds Interest Rate stance equates to Rubbish-Economic recovery is illusory  (Dec 24)
Stock Market Bulls, Stock Market fools-Market Crash next or is this just an Illusion  (Dec 21)
Trump Effect Rally-Useless Dow Theory and Stock Market Crash  (Dec 17)
Gold fools-dollar bulls and the long-term outlook for both Markets (Dec 9)
Inflation the Silent Killer Tax that's destroying Middle-Class America (Dec 5)
Dominant Stock Market Trends under President Trump (Nov 22)
Bears State Crude Oil Destined to Crash-Utter Rubbish (Nov 18)
50 Trillion in Cash illustrates Mass Anxiety-Dow Industrials will soar not Crash  (Nov 16)
Trump's victory Does not Sink Global Markets Proving Experts are Jackasses (Nov 10)
Trump-The New Stock Market vix Factor (Nov 6)
Crude Oil Market-Higher prices or Market Crash (Oct 28)
American's fear the Stock Market-Understanding Market Sentiment key to winning  (Oct 24)
Foreign banks Dump whopping 356 billion in US Debt  (Oct 20)
Corporate Americas Share buyback Binge only force Keeping Stock Market Bull Alive (Oct 13)
Stock Market Earnings Recession Nothing to Fear-Market Still Trending higher (Oct 7)