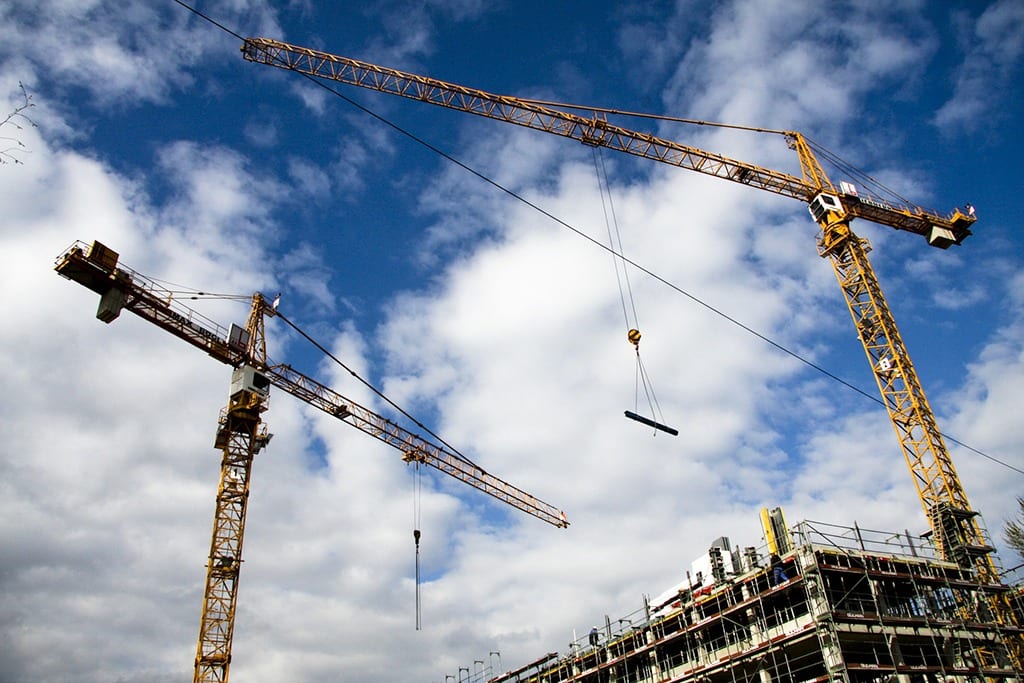 Unlocking a New Era in Asian Infrastructure Building: The Vital Role of AIIB
By Tom McGregor, CNTV Commentator
China's remarkable rise has come with greater global responsibilities. Beijing accepts its new role and has bold plans to transform infrastructure and finance mechanisms in Asia.
Chinese President Xi Jinping introduced the "Belt & Road" initiative, a New Silk Road, in 2013, which hopes to spur global trade and investment by building vital infrastructure in Asia, Africa, the Middle East, Eurasia and Europe.
Upgraded transportation, energy, and telecommunications networks can strengthen cross-border economic activities. Yet, constructing more roads, railways, airports, power plants, and economic corridors require massive funding.
Here's where the newly-founded Beijing-based Asian Infrastructure Investment Bank (AIIB) can play a pivotal role.
Opening up with fanfare
The AIIB will hold its first Board of Directors meeting this weekend. The bank nominated China's former vice finance minister Jin Liqun to be the first president, while 57 members from developed and developing nations have signed on as full-fledged founding members.
The bank has $US100bn in authorized capital and $US 50bn in subscribed capital. China, India and Russia are the largest shareholders, with 30.34%, 8.52% and 6.66% respectively, and its respective voting shares are calculated at 26.06%, 7.5% and 5.92%, but subject to change if new members sign on.
The AIIB will invest in energy, transportation, urban construction, logistics, education and healthcare.
"The popularity of AIIB stems from its win-win nature as the bank serves to enhance connectivity among Asian countries by supporting infrastructure development," Malaysia Sun quotes China's Finance Minister Lou Jiwei as saying.
Lou added, "A prosperous Asia will offer huge markets for global enterprises, hungry for business opportunities and will boost international economic growth."
Path to successful infrastructure future
The Asian continent continues to enjoy amazing economic expansion. Its people are hard-working, studious and family values-oriented. Nevertheless, regional development remains substandard and there's strong demand for more cross-border highways and railways and the need for regional energy, manufacturing and logistics hubs.
The AIIB can jumpstart financing on such projects, while also coordinating with the Tokyo-based Asian Development Bank (ADB).
"ADB will cooperate and co-finance with AIIB on infrastructure across Asia by using our experience and expertise in the region," ADB President Takehiko Nakoa told Japan Times.
ADB is recognized for its excellence in knowledge capital and has recently launched the "Open Access Repository" that highlights emerging markets' economic trends.
New Asian economic order
Historically, the World Bank, International Monetary Fund (IMF) and ADB have taken leading roles in funding major infrastructure projects in Asia. However, they offered assistance with strings attached that required recipient governments to play politics for support.
On the other hand, Beijing believes that a nation should not interfere in the internal affairs of another sovereign country and that same premise would also apply to how the AIIB will select projects for financing.
Accordingly, the China-Pakistan Economic Corridor (CPEC) and the China-India-Bangladesh-Myanmar (CIBM) are expected to boost energy and trade platforms for the Silk Road Belt in Central Asia and South Asia, which would benefit from the AIIB's open-minded finance measures.
The strategy is simple, avoid needless political bickering, and treat infrastructure investment as regular business deals to achieve win-win results for all countries participating.
Game-changer for regional development
The AIIB can transform infrastructure development in Asia and beyond by offering fundamental funding mechanisms for governments, contractors and suppliers. The Asia-Pacific region will benefit, and that can be the essential impetus to spark more robust growth for the global economy while connecting the world with more prosperous harmony.
Journey of Discovery: Unearth Fascinating Articles on a Variety of Subjects
Market Timing Strategies: Debunking Flawless Predictions
How to boost your immune system: Simple Ideas
Buy When There's Blood in the Streets: Adapt or Die
Financial Insights: Cutting Through the Noise
https://tacticalinvestor.com/moscow-hi-tech-parks-seek-lower-production-costs/