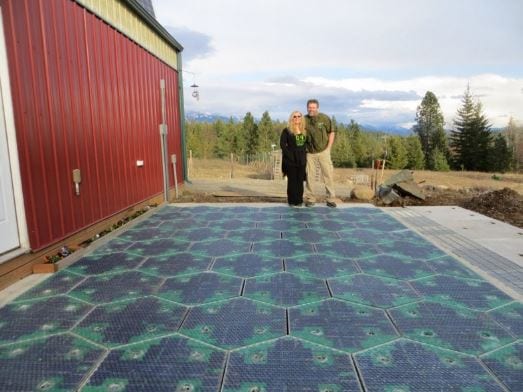 Solar Roads Coming to France
Roads are normally built with Tar or concrete, but France wants to construct new roads with solar panels. These roads will generate power, so they will serve a dual function. Denmark has already paved the way with this invention and so far the roads are generating more power than was originally projected. Could this be the wave of the future; time will tell it always does.
Solar Roads Coming to France; Well its a total Disaster
Turns out that solar power highways aren't all they're cracked up to be. In 2016, France put forth an audacious plan to build 620 miles (1,000 kilometers) of solar highways composed of photovoltaic panels. They believed that the completed roadway would be able to one day power up to 5 million homes. The French government invested €5 million to test out the concept.
It's now been nearly three years since their first trial run with a paved 0.6 mile solar stretch in rural Normandy. Engineers and government officials estimated that this first solar road could power up to 5,000 homes. That wasn't the case.
So far the "Wattway" initiative has been a disappointing failure. Full Story
Other Articles of Interest:
BIIB stock Price: Is it time to buy
Stock market crashes timelines
Dow theory no longer relevant-Better Alternative exists
Apple Stock Predictions For 2020 and Beyond 
In 1929 the stock market crashed because of
Apple Stock Price Target: Is It Time To Buy AAPL
Anti Gmo: The Anti Gmo Trend Is In Full Swing?
From GMO Foods To GMO Humans: What's Next 
Apple Stock Buy Or Sell: It's Time To Load Up In 2020